Whatever the season, masks are an indispensable part of your beauty routine… and of your cocooning time on weekends. Here's everything you want and need to know about masks.
WHY USE A MASK?
Masks don't just help maintain the radiance of your skin, they also perform specific functions, like removing impurities, minimizing imperfections, protecting against aggression and reducing signs of fatigue or aging. In short, they prolong and boost the effectiveness of your other care products.
For maximum efficiency, try to use a mask about twice a week. Make sure you clean and exfoliate your face first to eliminate dead skin and encrusted dirt. If you can, try applying the mask when you're in the bath. The heat and humidity help open your pores, which makes the treatment more effective. You'll look and feel better for it!
WHAT TYPE OF MASK SHOULD YOU USE?
Masks that come in jars or tubes offer a number of benefits, like exfoliation, hydration, anti-aging. If you're using a mask from a jar, remember to wash your hands first and always close the lid after using to minimize the risk of contamination!
Masks in single-dose packs are great for a quick, one-shot treatment, like before a party or to add to your travel kit. One good advantage of this format is that because there's only enough for a single treatment, contamination is less of a risk.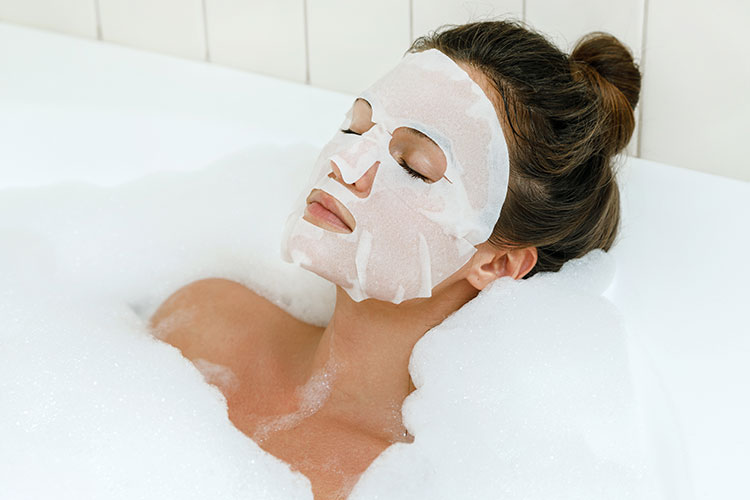 Leaf masks, which also come in single-use packs, are quite popular in Asian beauty routines and have recently made a place for themselves here in North America. These small sheets of cloth or silicone are pre-soaked in a special formula. All you have to do is place them on the face. Because their format helps prevent evaporation, they allow the skin to absorb more of the product, which makes them extra effective!
Moisturizing masks
Rich in thirst-quenching agents (like hyaluronic acid, manuka honey, kalanchoe extract, etc.), moisturizing masks are designed to nourish the skin while revitalizing and strengthening the hydrolipidic film (the layer of water and natural oil that shields your skin against environmental aggressors). Once hydrated, the skin gains elasticity, tone and radiance: win, win, win!

Do you have oily or combination skin? Choose a gel for its light, fresh texture. It will penetrate deeply without clogging your pores.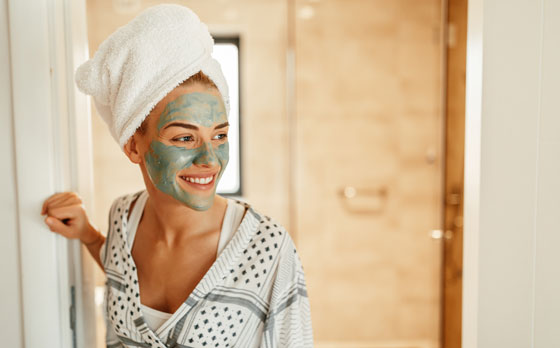 Smoothing masks
If your skin lacks suppleness and firmness (hello, wrinkles and fine lines!), smoothing masks are ideal. Active ingredients like mineral salts and vitamins B5 and B6 block the oxidation of epidermal cells and stimulate their regeneration. The result is smoother skin, reduced signs of aging, and a brighter complexion. Turn back the hands of time!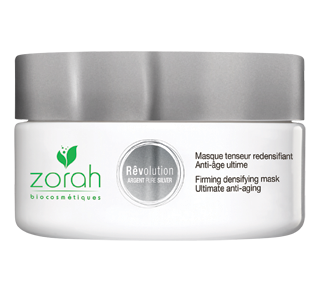 Zorah
Rêvolution Anti-Aging Firming Mask, 100 ml
Firming densifying mask Ultimate anti-aging BIOrganic with pure silver.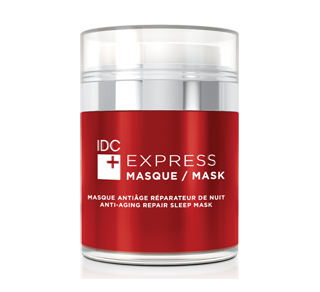 IDC Dermo
Express Anti-Aging Repair Sleep Mask, 50 ml
This anti-aging sleeping gel mask delivers a fresh and soothing texture. It seals in moisture and boosts skin recovery while you sleep. For rejuvenated and rested skin after just one night. It combines the Regen(16) patented technology with a wrinkle-filling polypeptide and rose water with anti-stress and soothing properties. This restorative sleeping treatment for the skin of the face, eyes and neck will allow you to diminish all the signs of aging while sleeping.
Soothing masks
If you have sensitive skin vulnerable to environmental aggressors (like wind, sun, cold, pollution, etc.) and daily stress, soothing masks are the answer! With ingredients like thermal water, clay, argan oil and rose water that gently hydrate and provide nutrients, these masks are ideal for sensitive skin. They also reduce discomfort and irritation and help circulate your blood (great for blotchy skin). Apply one before bed: it's a great way to relax and let the day's stress drift away.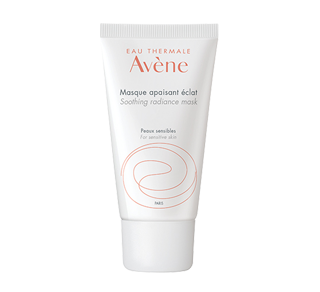 Avène
Soothing radiance mask, 50 ml
Once a week, the Soothing radiance mask offers a cocoon-like texture rich in Avène Thermal Spring Water and in hydro-nourishing active ingredients to soothe and repair the skin during a moment of gentle, comforting care.
Purifying masks
If your skin produces a lot of sebum, causing pimples and blackheads, choose a purifying mask. Usually made with a zinc oxide base, masks absorb excess oil and unblock your pores. Your skin's texture becomes more refined: smoother, brighter and free of imperfections.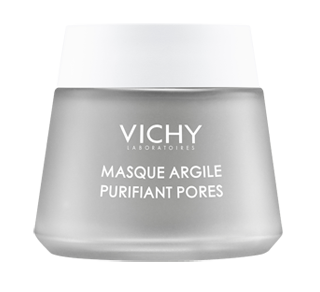 Vichy
Pore Purifying Clay Mask, 75 ml
Perfect for all skin types with a pore concern, this purifying mask helps skin feel softer, cleaner and clearer immediately. After only one month 83% less visible pores and 92% less dirt and pollution on the skin.
Masks aren't just for your face!
Infused with active ingredients that moisturize and invigorate gently, eye-patch masks offer a targeted variation on the leaf mask. Leave them over your eyes for 15 or 20 minutes and bye-bye bags, dark circles and wrinkles!
Want to soothe, soften and re-pulp your pucker? Lip masks provide the ultra-moisturizing relief you need from time to time.
Dry, lifeless, frizzy hair? Hair masks to the rescue! After shampooing, simply soak your hair in a repairing formula. In a hurry? No worries: some of these products work wonders in as little as a single minute!