Before a holiday party, you don't always have the time for an elaborate makeup. Good news: you can follow these few tips to get a healthy glow at all times!
TINTED MOISTURIZER
As well as hydrating and protecting skin from the cold and the sun, tinted moisturizer also helps you keep a flawless complexion all day long. As it offers less coverage that a regular foundation, you can easily re-apply some throughout the day, without ending up with a "mask effect."
GOOD TO KNOW:
Apply tinted moisturizer to clean, bare skin. If you want to touch it up during the day, dab at the area you want to cover with a makeup remover wipe so that you'll be able to apply the product evenly.
SELF-TANNER
Getting an even result with a self-tanning product: mission totally possible! To prevent streaks, just make sure to properly exfoliate and moisturize your skin before applying the self-tanner.
Use a scrub on wet skin and concentrate on rough areas like knees and elbows.
Then, put on some moisturizing cream. All that's left is to apply self-tanner in small circular motions so you get an even result.
GOOD TO KNOW:
For a natural look, rub a damp washcloth over the back of your knees, over your knees, in the crook of your elbows, over your heels, over any other dry areas, and where your skin is thicker.
BRONZING POWDER AND DRY OIL
On top of giving you a shimmery tan, bronzers can highlight certain parts of your face and body. Because they contain pearly particles that reflect light, they instantly give you glowing, healthy-looking skin.
Before applying bronzer, hydrate your skin with a BB cream. You can then apply bronzer on the apples of your cheeks to highlight parts of your face. You can also apply a little bronzer to your cleavage.
GOOD TO KNOW:
Don't apply bronzer all over your face. Apply it only to the areas of the face the sun would naturally hit (apples of your cheeks, bridge of your nose, jawline, top of the forehead). Bronzer is an excellent way to create the illusion of a sculpted face.
You can also get a radiant complexion by using dry oil. Apply it to the apples of your cheeks, cleavage and the front part of your legs, thighs and shins to enhance their curves.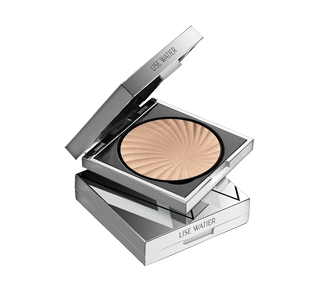 Watier
Havana Bronzing Powder, 10 g
The light golden hue of this talc- and paraben-free Bronzing Powder gives a beautiful sun-kissed glow to the face and décolleté, or simply accentuates a natural tan. It enhances the skin's radiance and provides an instant healthy glow, without the risks associated to sun exposure. This product has won the 2016 Elle Canada & Elle Québec Beauty Grand Prix for Best Prestige Bronzing Powder.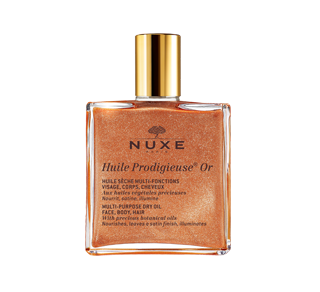 Nuxe
Huile Prodigieuse Or Multi-Purpose Dry Oil, 50 ml
Made with precious botanical oil, this product can be used on face, body or hair. It nourishes, leaves a satin finish and illuminates.
ILLUMINATOR
This iridescent product, cream or powder, defines the features and gives a glowing appearance. It can be applied as a finish, after foundation and concealer, or used alone.
Where to apply? Just imagine that a projector is directed at your face. Target the protruding parts: bridge of the nose, cheekbones and brow bone. You can also create bright spots in the corner of your eyes and on Cupid's bow, near the upper lip.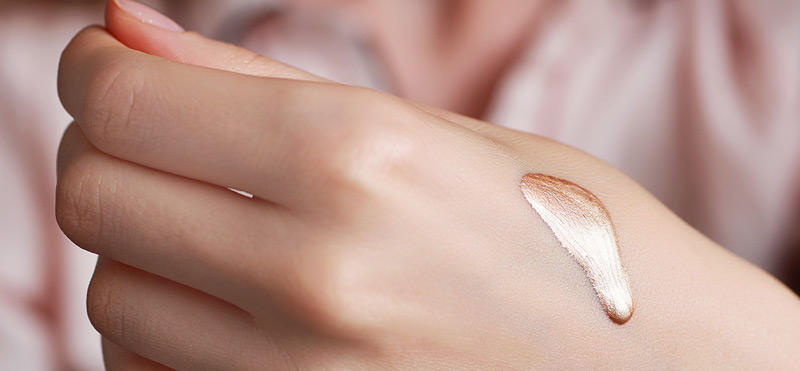 GOOD TO KNOW:
Apply the illuminator with a brush for a discreet result, or with your finger for a more intense effect. In any case, what's important is not to abuse it: the skin would look oily.