Leave straight hair at home for the evening and head out with a head of wild waves! Here's a simple tutorial for a look that's easy, light, and feminine.
1. Wash and moisturize
Choose a shampoo/conditioner duo that's adapted to your hair type. You can't really go wrong with a light, moisturizing product that nourishes your hair without weighing it down.
2. Dry
Use a hair dryer to ensure your hair is completely dry. With your fingertips, hold the roots and lift upwards.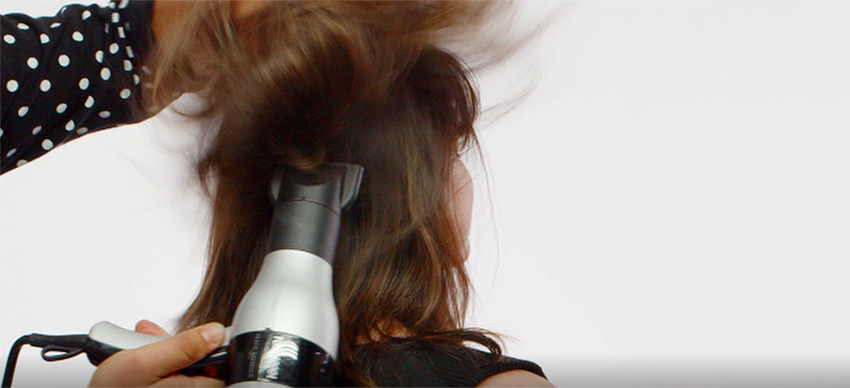 3. Nourish
Add a few drops of nourishing oil to your hands and apply by "scrunching" your hair evenly throughout. This will help keep your hair well moisturized to protect against damage from heat while taming those frizzies.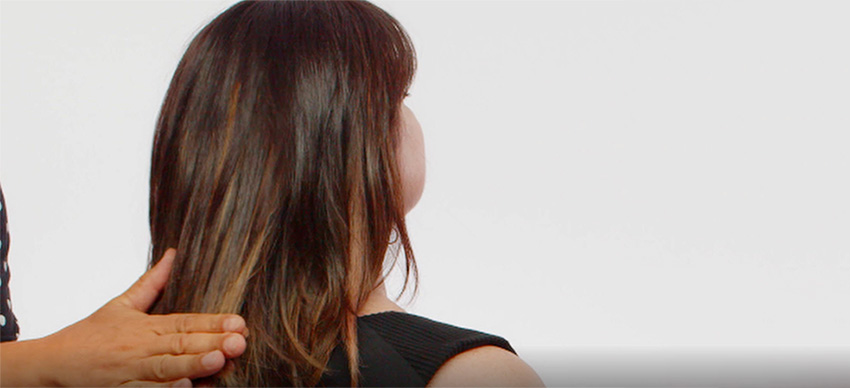 4. Style
Separate your hair into thick strands, then, starting at the neck, use a curling iron to create large curls in each section.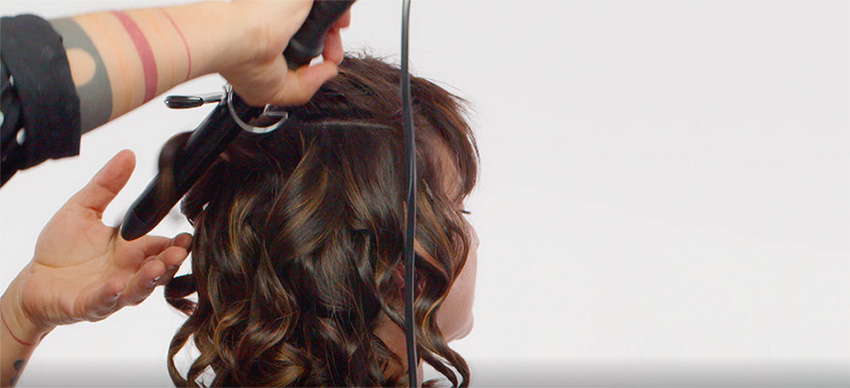 Pro tip: for a more natural look, keep your curling iron as vertical as possible and alternate the direction of your curls.
5. Tousle
Using a comb and your fingers, sculpt your hair starting from the back of your neck.