DISCOVER ZORAH BIOCOSMÉTIQUES
Solutions and routines for every skin problematics
HIGH-END SKIN CARE, NATURALS ET ULTRA-EFFICIENTS MADE IN MONTRÉAL
Zorah biocosmétiques proudly presents its skin care line made in Montréal. Our mission is to put science at the service of humans and nature by offering products that are highly performing using healthy, organic and powerful ingredients.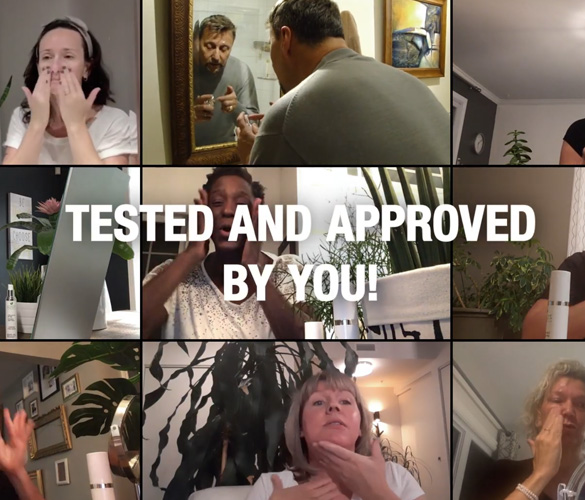 BIORETINOL ANTI-AGING NIGHT COMPLEX
Bioretinol is an anti-aging night complex made with 1% phyto-retinol, a 100%-natural, plant-based alternative to retinol. Ultra-effective bioretinol reduces the appearance of wrinkles and fine lines, brightens the complexion and firms the skin.
80% of testers noted diminished dark spots after the first application.
65% of testers noted minimized wrinkles after 30 days.
ARGAN OIL IS IN ZORAH'S DNA
Zorah offers a line of high-end, Quebec-made products containing argan oil. Referred to as a precious oil in Morocco, argan oil is extremely rich in polyphenols, essential Omega-6 fatty acids and vitamin E. It has been used for centuries because of its excellent hydration, antioxidizing and skin, hair and nail regenerating properties.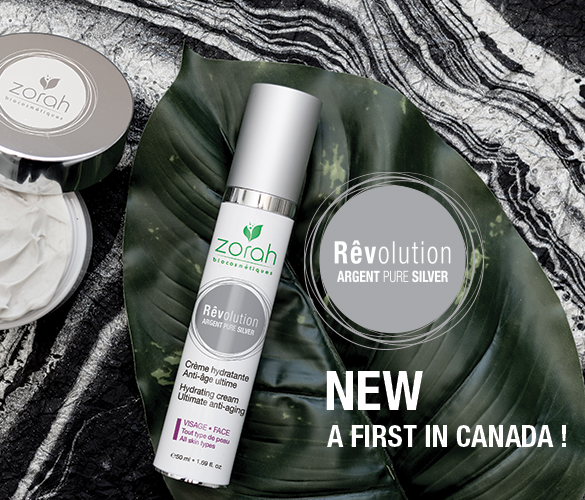 RÊVOLUTION: THE ULTIMATE ANTI-AGING LINE FOR SENSITIVE SKIN
The combined action of pure silver with argan oil, rosehip oil and red sage extract provides deep hydration, instantaneous lifting and visibly reduces redness caused by dry skin.
Using both the hydrating cream and the firming densifying mask intensifies the effects:
90%increase in results on redness after 30 days
50%increase in results in skin firmness and lifting after 30 days
Your skin will look younger, smoother and cleansed!
During the past 10 years, Zorah has developed a unique expertise for high-end organic skin care Zorah products are ultra-efficients, organic certified, cruelty-free, vegan for most, gluten free and Fair-Trade. They won prices all around the globe, including Turkey, Morrocco and Canada.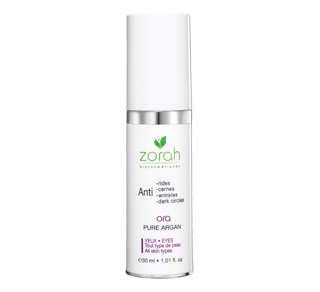 Zorah
Ora Anti-Aging Cream, 30 ml
Anti-wrinkles, anti-dark circles with argan oil. Extreme morning performance.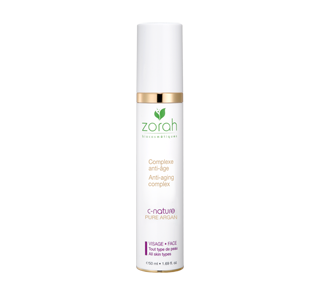 Zorah
C-Nature Anti-Aging Cream, 50 ml
Anti-aging complex with vitamin C and hyaluronic acid.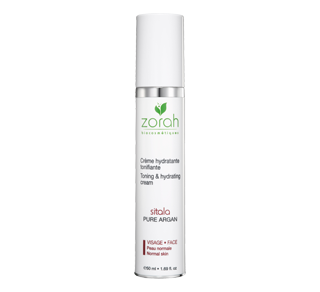 Zorah
Sitala Toning Hydrating Cream, 50 ml
Toning hydrating cream with argan oil and hyaluronic acid.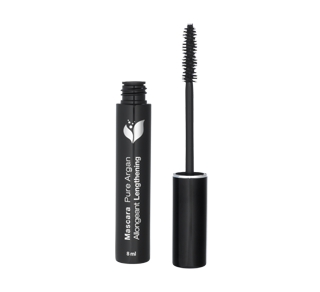 Zorah
Lengthening Treatment Mascara, 8 ml, Black
Strengthens and lengthens your lashes. Enriched with organic argan oil. Ellongates and defines each lash with a full 360° coverage.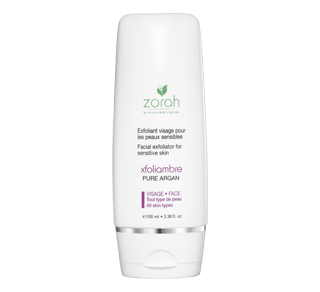 Zorah
Xfoliambre Pure Argan Facial Scrub, 100 ml
This facial exfoliator for sensitive skin provides radiance.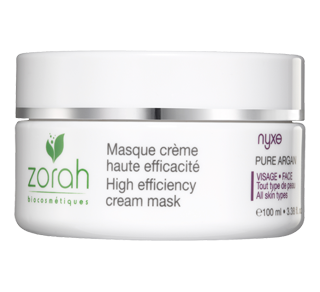 Zorah
Nyxe Cream Mask, 100 ml
High efficiency cream mask moisturizing and regenerating with argan oil and clay.
Shop on our online store!
Did you know that we offer a great selection of Zorah products in our online store? Check it out and let yourself be tempted!