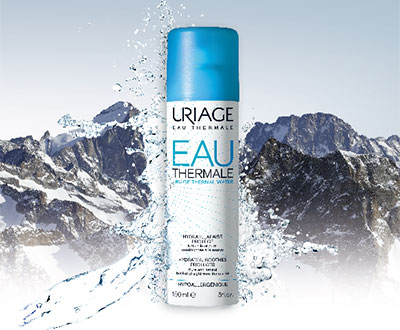 Pure, exceptional water, enriched by nature
Originating at the heart of the French Alps, Uriage Thermal Water is packaged directly at the source. It is collected naturally in its purest form, highly rich in mineral salts and trace elements. Its composition makes it the most balanced of all thermal waters.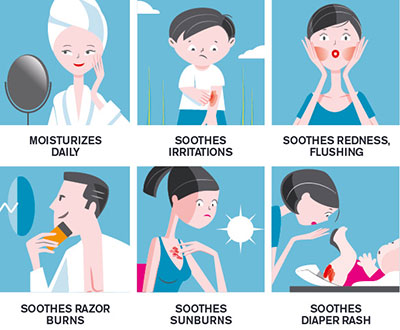 An exceptional treatment water, renowned for its unique and unmatched properties
Hydrating: due to its concentration similar to the NMF (Natural Moisturizing Factor), it contains the same minerals as the hydrolipidic film
Soothing/Anti-Inflammatory: due to a high level of calcium
Healing: due to the combined effects of copper and zinc
Antioxidant: due to a high concentration in manganese and magnesium
Filmogenic: due to the action of silicon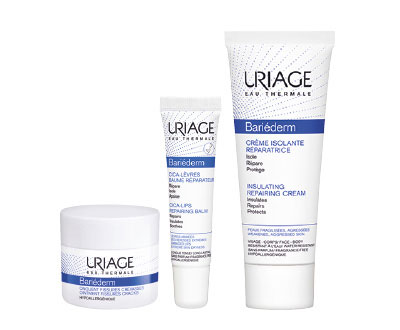 Bariéderm – for exposed and damaged skin
This skincare line has been specially designed to meet the needs of specific problems: contact dermatitis, fissures and cracks, damaged and very dry hands and lips.
Insulates against aggressions
Provides in-depth repair
Protects damaged areas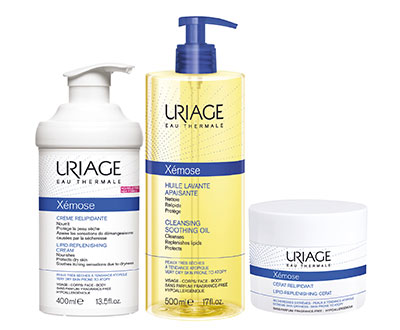 Xémose – For very dry and atopy-prone skin
A line of new generation care for extreme and long-lasting cutaneous comfort against eczema, psoriasis and xerosis.
Restores and reinforces the skin barrier
Reduces inflammation
Reduces pulling and itching sensations
Spaces out the flare-ups of severe dryness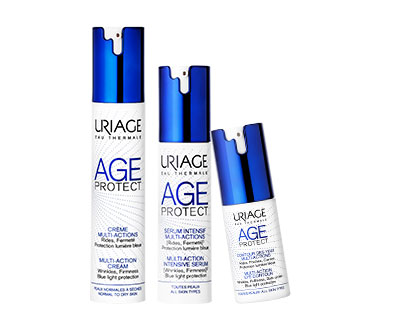 Age Protect : Uriage anti-aging range for all skin types.
The first skincare range from Uriage Laboratories acting on both signs of aging and daily agressions damaging the skin:
Blue Light
UV rays
Pollution
Stress
Uriage
Light Water Cream, 40 ml
Nourishing yet ultra-light, the water cream deliciously melts into the skin and infuses it with its unique moisturizing complex. Invigorating, non-greasy, instantly absorbed, it leaves normal to combination skin soft and radiant all day long.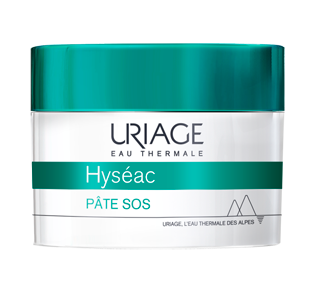 Uriage
Hyséac SOS Paste Local Skin Care, 15 g
SOS paste acts right from the first night by accelerating the spot maturation process, causing it to disappear quickly.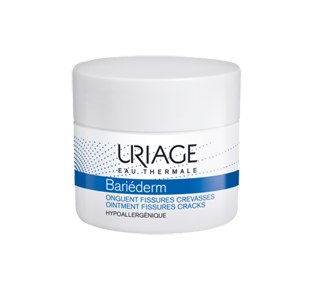 Uriage
Bariéderm Ointment Fissures and Cracks, 40 g
Bariéderm Fissures, Cracks is the first &quotes;barrier&quotes; ointment formulated with patented Poly-2p complex. Supple and malleable, it helps insulate, repair and soften recent or old fissures and cracks.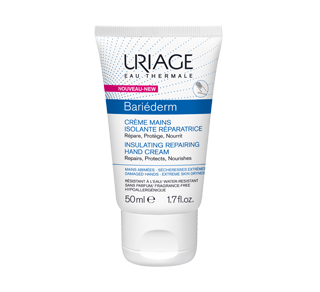 Uriage
Bariéderm Hand Cream, 50 ml
Bariéderm Hand Cream is a real barrier cream that soothes, softens and nourishes very dry hands, exposed to daily aggressions. Non-sticky, it penetrates quickly, is invisible to the application and water resistant.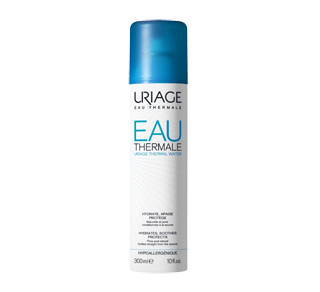 Uriage
Thermal Water, 300 ml
Uriage thermal water is a skincare water for daily use, a powerful treatment formulated with trace elements and mineral salts, a source of radiance for your skin. Packaged directly at the source, Uriage thermal water is extracted in a pure environment, protected from pollution.
Shop on our online store!
Did you know that we offer a great selection of Uriage products in our online store? Check it out and let yourself be tempted!