Born five years after the opening of the first Jean Coutu store, and created by the owner himself, the Personnelle brand pursues the same mission since the beginning: offer quality products at an affordable price, to fill every daily need. Another way to make our friends' life easier!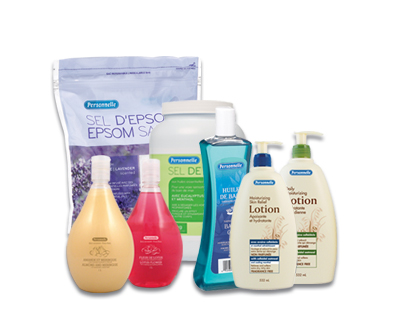 Complete grooming
All body essentials can be found at Personnelle! Bath salts, oil and bubble bath for a refreshing bath. To moisturize, you can use lotions enriched with colloidal oatmeal. And your face? Micellar water and balms cover everything, even the delicate areas around the lips and the contour of the eyes.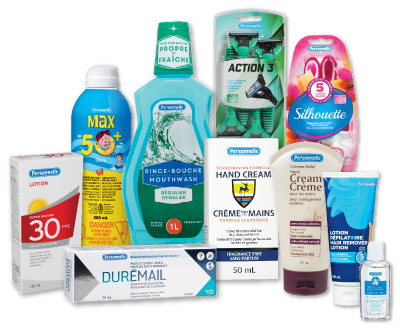 Targeted care
Personnelle is also a collection of items designed for specific needs. Razors and creams for fine hair removal.Toothpastes, mouthwashes and toothbrushes for optimal oral hygiene. Soaps and hand sanitizers to prevent the spread of viruses. Creams with intensely moisturizing formulas that fight cracking. Do you want to play outside? Make sure you use sunscreen!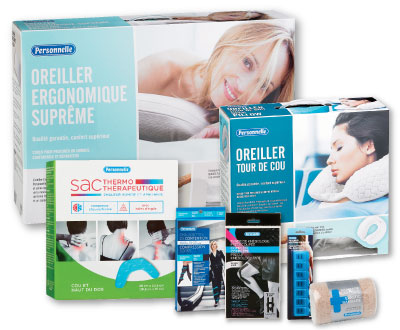 Putting comfort first
Whatever your condition, you are in good hands with Personnelle: the brand has everything you need to feel good. Pill boxes, pill crushersand gloves help administer certain treatments. Muscle or joint injuries can be protected using different types of elastic bandages or exclusive kinesiology bands, and relieved by a series of hot-cold therapy accessories. Looking for the pillow that will give you the best possible position? Stockings that will prevent your legs from feeling heavier during extended standing? You will find what you're looking for!
Discover more items in our online catalogue!
The brand also offers a complete line of health products. Ask your pharmacist owner: he will be pleased to advise you.