There is not "one" but "multiple" baby skins
Mustela® scientifically demonstrated that each baby is born with a specific skin type and need.

Normal skin: although it may not look dry, it still needs tailored skincare products.

Dry skin: it tends to peel, is rough to the touch and not as soft.

Extremely dry skin: 1 in 5 children is affected*. It results in sensations of discomfort.

*Watson 2011, Isaac 1998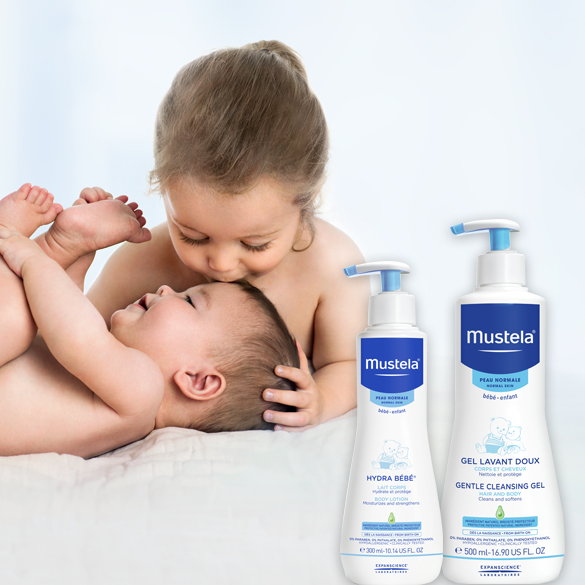 For normal skin
Mustela offers a complete line of cleansing, bath and skincare products, designed to protect the fragile and delicate skin of infants, babies and children. Hypoallergenic products* with a light, fluid texture, combining efficacy and tolerance with a delightfully unique fragrance.
*Formulated to minimize the risk of allergic reactions.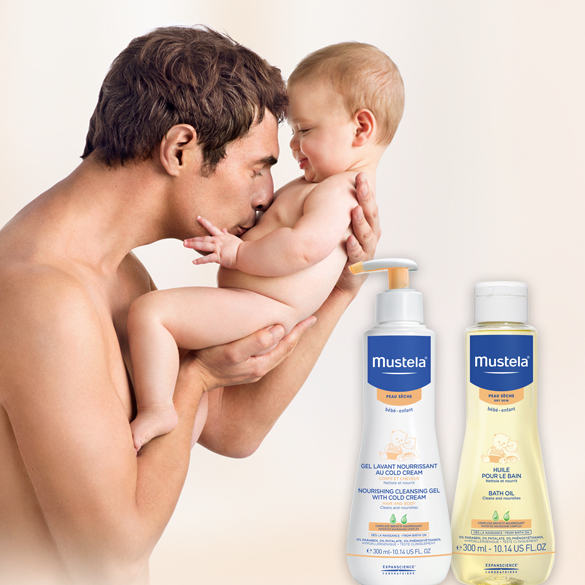 For dry skin
Mustela offers a product line specifically formulated to deeply nourish the epidermis of babies' and children's dry skin, from birth on*. Formulated with nourishing ingredients, these richly textured skincare products help to reinforce the skin moisture barrier and protect it from external aggressions, restoring comfort and softness.
*Includes babies out of neonatology.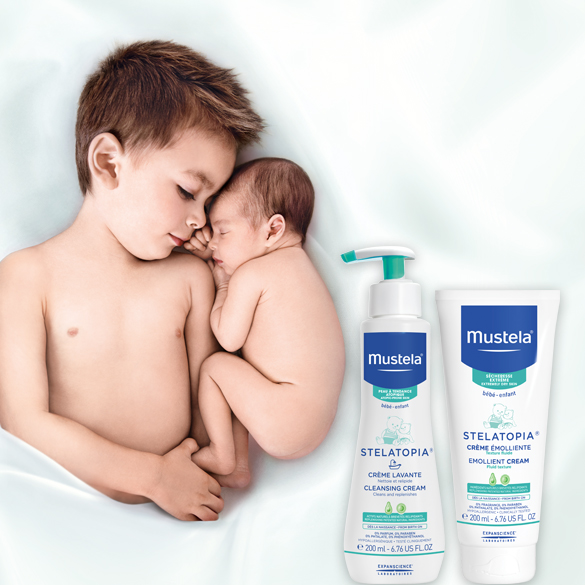 For extremely dry skin
Mustela offers the Stelatopia® lipid-replenishing skincare products. These products are specifically designed to soothe and to provide lipids for extremely dry skin. Applied daily, they help improve their uninterrupted sleep and quality of life.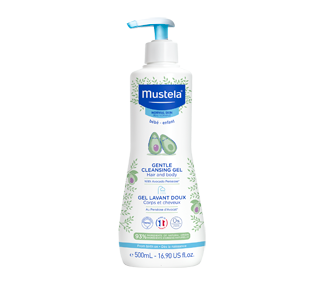 Mustela
Gentle Cleansing Gel with Avocado, 500 ml
This gentle baby cleansing gel cleanses the face, body and hair of newborns and children. Its gentle formula with organically farmed avocado protects and respects children's skin and can be used daily, from birth on*. High-tolerance, it soothes and compensates for the drying effects of bathing. *newborns out of NICU.