Born With a Mission
The Green Beaver Company exists to inspire a healthy natural lifestyle in a sustainable world. It was founded by wife and husband Karen Clark and Alain Ménard, whose work in the pesticide and pharmaceutical industries helped shape their interest in natural goods. The Green Beaver Company was developed as a reaction to the harsh chemicals found in self-care products.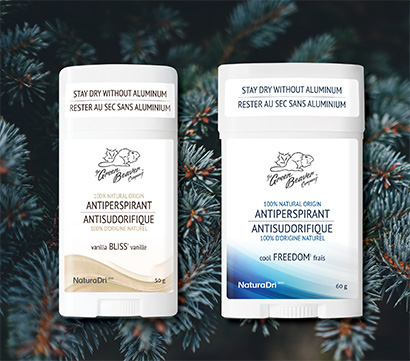 Aluminum-Free Natural Antiperspirants
With our new, aluminum-free, all-natural antiperspirant, there's no compromise between products that work and products that are natural.Green Beaver's new generation antiperspirant is using its proprietary aluminum-free, 100% natural NaturaDri™ technology that was clinically proven to provide effective wetness protection. When applied onto the skin, NaturaDri™ forms a natural barrier with jojoba and mimosa flower wax esters in combination with other plant extracts to help keep you dry, naturally. The product was also clinically proven to provide 24-hour odour protection. Tested by dermatologists, Green Beaver's aluminum-free antiperspirant was clinically proven to be skin-soothing, non-irritating and hypoallergenic. The formula is infused with natural skin conditioning plant ingredients to help soothe skin, even after hair removal.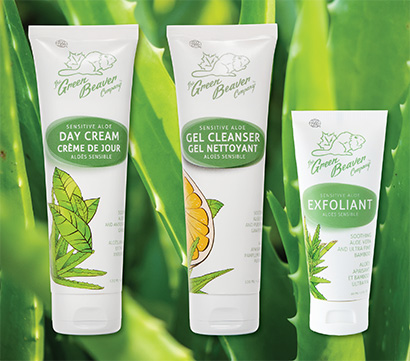 Organic & Natural Skin Care
Maintain the natural vibrancy of your skin using our sensitive aloe facial skin care line. Our all-vegan, cruelty-free skin care products are made with soothing aloe vera and designed to keep your skin moisturized, using gentle foaming, and enriching technology.The organic skin care properties of aloe vera act as a remedy for acne-prone skin or those affected by eczema and psoriasis. To enhance the effectiveness of our products, we use a certified organic aloe concentrate, avocado oils, and green tea. For best results, use the makeup remover, gel cleanser, exfoliator, and moisturizer together.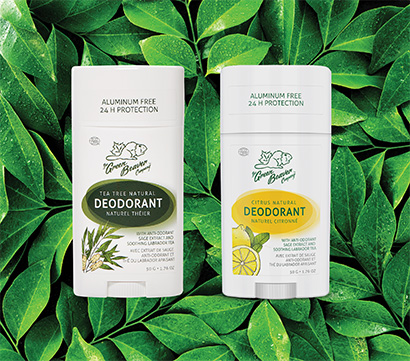 Aluminum-Free Deodorants
At Green Beaver, we have harnessed the power of natural ingredients, provided by hardworking people who love the environment, and have condensed it in a powerful deodorant that takes care of your sensitive skin. Also available in stick or spray form, our fantastic formula graces your skin with a coat of anti-odorant sage oil and Labrador tea that hydrates it and keeps you from smelling. Now here's a product you and Mother Nature can get behind!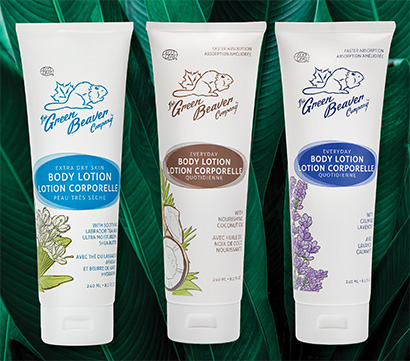 Natural Body Lotions
Organic Body Lotions & Moisturizers Made from natural ingredients, our gentle natural body lotions will leave your skin feeling moisturized and smooth with a healthy natural glow. Treat your skin the way it deserves to be treated.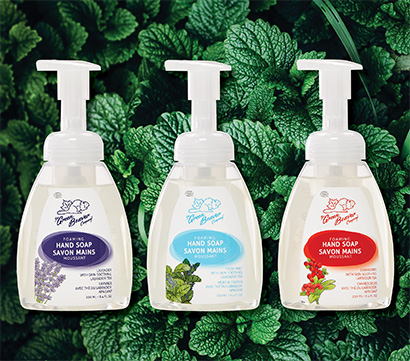 Natural Hand Soap
Our natural foaming hand soaps are antibacterial, antimicrobial, and antiseptic. They smell delicious and actually moisturize your hands while doing a great job of cleaning all those nasty germs off. Most soaps, hand washes and hand sanitizers contain harsh chemicals that are extremely drying on the skin, so while they might get rid of germs, they end up hurting your hands. Not anymore, with our healthy and natural solution!
Shop on our online store!
Did you know that we offer a great selection of The Green Beaver Company products in our online store? Check it out and let yourself be tempted!