WHAT'S TRENDING

Vitamin C micellar water gently cleanses skin, removes makeup, and brightens dull skin in just one step, without harsh rubbing or rinsing.

Reusable microfiber pads activate with Micellar water to thoroughly remove make up and cleanse skin. Up to 1000 washes.

Discover a purifying, detoxifying charcoal facial sheet mask for pores & blackheads. Minimize the look of pores with our sheet mask for a healthy, glowing complexion.
The collections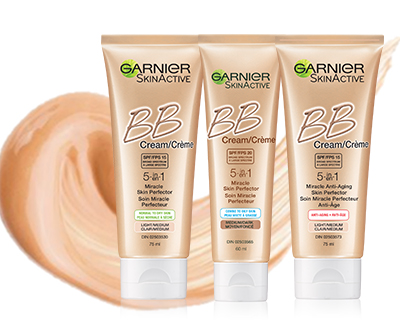 BB CREAM
BB Cream has skin-perfecting coverage built right in to deliver multiple benefits to your skin. With one product it delivers 5 benefits that provide your skin long lasting coverage without the heavy product.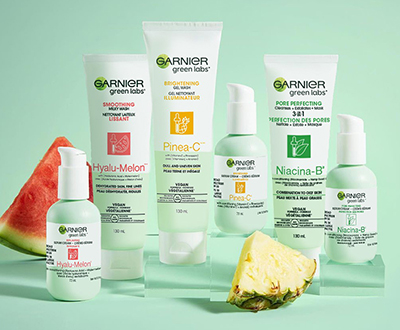 GREEN LABS
Garnier Green Labs brings together the best of nature and science to create clean, effective skincare solutions for every skin type and tone.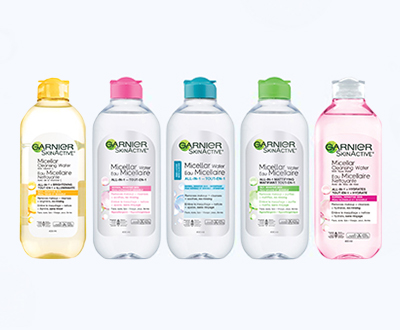 MICELLAR CLEANSING WATER
Canada's #1 Micellar Water, formulated with micelles that gently lift away makeup and impurities from the skin. This all-in-1 cleanser, formulated with no oil, no alcohol, and requires no harsh rubbing or rinsing.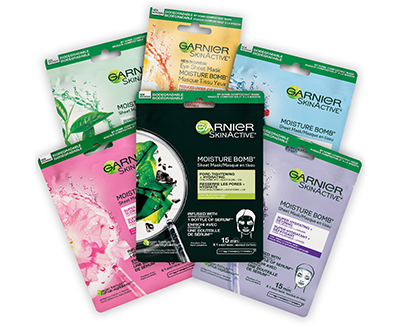 SKIN ACTIVE SHEET MASKS
Explore the unique benefits of the Garnier SkinActive range of sheet masks. From glow-boosting to super hydrating, these face masks flood skin with essential moisture.