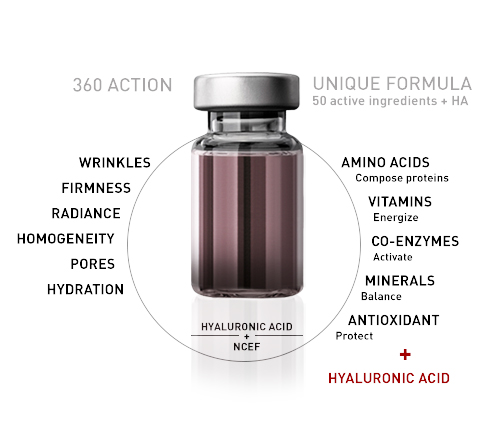 NCEF®: A UNIQUE REVITALIZING FORMULA FOR YOUNGER LOOKING SKIN
The 1st French Laboratory in esthetic medicine, founded in 1978, FILORGA has made use of its expertise to develop revolutionary anti-aging treatments based on NCEF® (New Cellular Encapsulated Factors), a unique compound encapsulating hyaluronic acid and 50 active ingredients (vitamins, amino acids, minerals, co-enzymes, antioxidants) inspired from filling and revitalizing injections.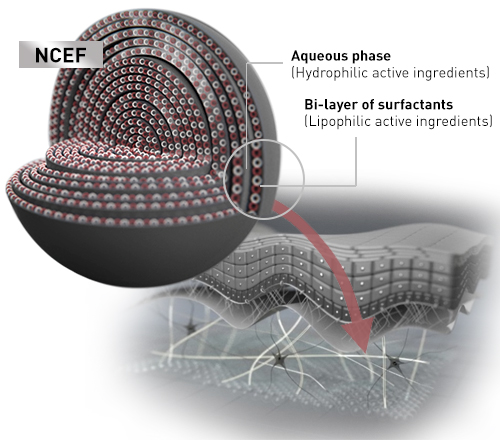 INJECTION-EFFECT DIFFUSION WITHOUT NEEDLES
An encapsulation technique resulting from scientific research and patented by the Centre National de la Recherche Scientifique (CNRS), chronospheres are microscopic multi-level vectors that act in perfect affinity with the skin to enable hyaluronic acid and the 50 active ingredients to penetrate deeply into each level of the skin. A diffusion to the derm without needles.

NCEF RANGE : WRINKLES – FIRMNESS - RADIANCE
A range of multi-correcting skincare ultra-concentrated in NCEF® for an anti-aging activated action on wrinkles, firmness and skin radiance.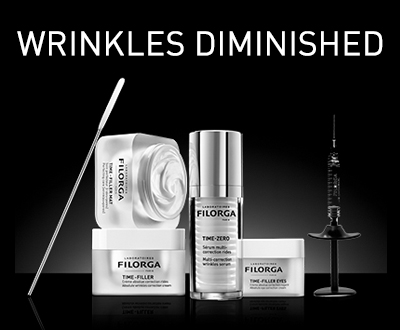 TIME RANGE : CORRECTS THE 4 TYPES OF WRINKLES
A range of correcting skincare that acts on all 4 types of wrinkles: contraction wrinkles, deep wrinkles, surface wrinkles, dehydration wrinkles.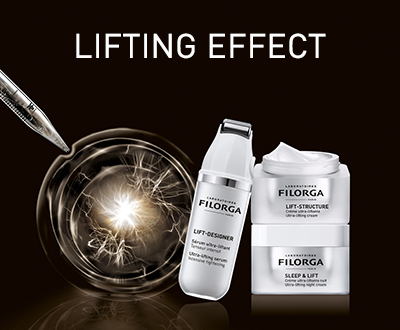 LIFT RANGE: SMOOTHES – FIRMS - PLUMPS
A range of ultra-lifting skincare integrating the Plasmatic Lifting Factor® Complex that combines cellular factors to collagen and hyaluronic acid to tighten features.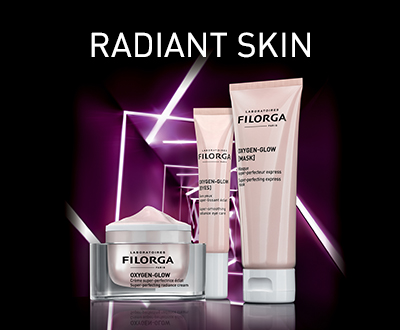 OXYGEN-GLOW RANGE: SMOOTHES – UNIFIES – PLUMPS - BRIGHTENS
A range of super-perfecting skincare integrating the Super-Skin Boosting Factors Complex to erase imperfections and instantly boost radiance.
Shop on our online store!
Did you know that we offer a great selection of Filorga products in our online store? Check it out and let yourself be tempted!