USEFUL INNOVATION
Ducray leads an uncompromising approach to the quality of life of patients. This approach is based on 3 levers: co-creation with patients, dermatological expertise and innovation.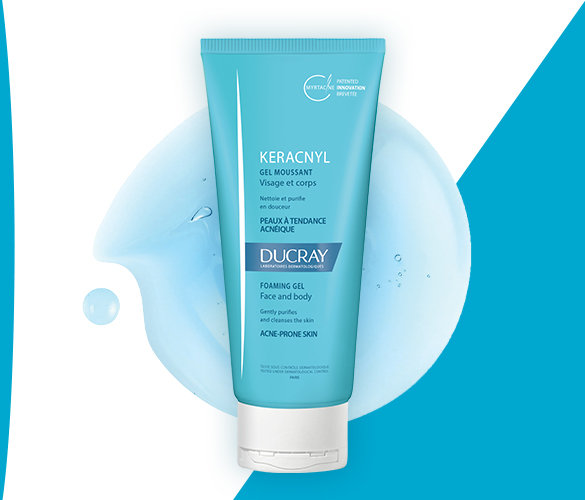 KERACNYL, the routine for acne-prone skin
Keracnyl offers an adapted response to all forms of acne. Formulated with proven active ingredients such as glycolic acid and Myrtacine®, a patented innovation, Keracnyl skin care products offer an effective and rapid solution for treating acne.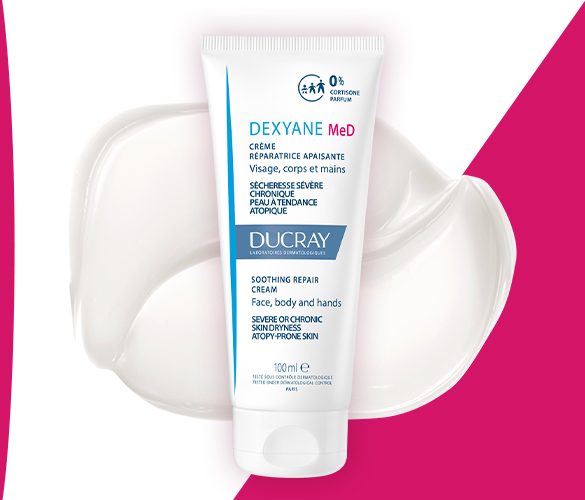 DEXYANE, dermatological program for all types of eczema
Dexyane treats all types of eczema, both in the inflammation and maintenance phases. A complete program for children and adults, from birth and fragrance-free, cortisone-free.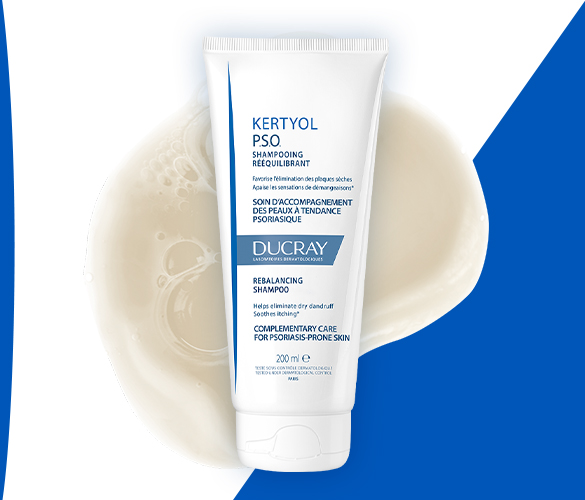 Useful innovation for SEVERE PELLICULAR CONDITIONS
Ducray hair care products are the very essence of the brand: products that are both effective and pleasant to use, making life easier for patients. Treat dandruff, dry patches, irritation and itching of the scalp with our specialized shampoos.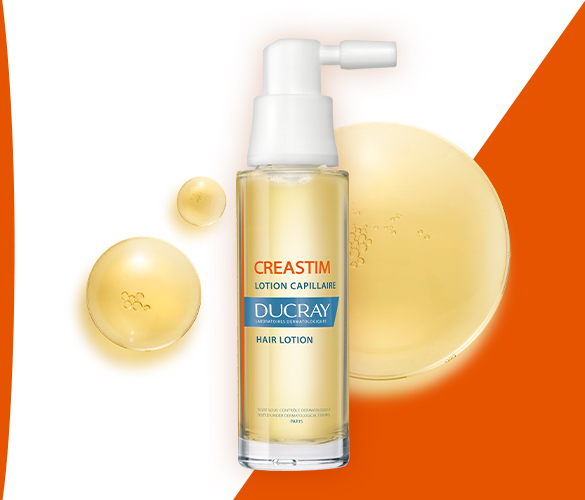 The personalized ritual for all types of HAIR LOSS
Ducray laboratories have developed care and food supplements adapted to the different types of hair loss. Reactional hair loss, chronic female hair loss, male hair loss, discover the personalized care ritual that meets your needs.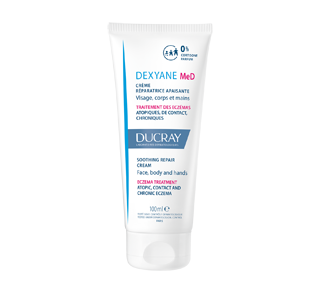 Ducray
Dexyane MeD Sooting Repair Cream, 100 ml
Dexyane MeD soothing repairing cream treats, promotes the disappearance of eczema lesions and limits their reappearance. The skin is protected thanks to its bandage texture which forms a semi-occlusive film on the surface. It can be directly applied to inflammatory lesions of eczema. Relieves inflammation Soothes itching Reduces redness Repairs dry skin Spaces-out flare-ups Dexyane MeD Soothing repair cream is ideal for chronic hand eczema. Fragrance-free, cortisone-free.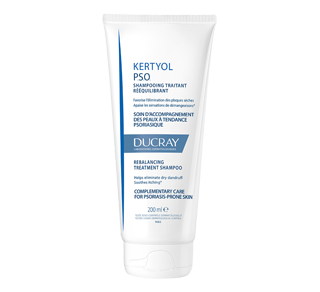 Ducray
Kertyol PSO Shampoo, 200 ml
The rebalancing shampoo Kertyol PSO is the complementary care for scalps with thick and dry loose dandruff plaques sometimes accompanied by intense itching *. Helps eliminate thick and dry plaques thanks to salicylic acid. Strengthens the skin barrier thanks to Védérine™ which boosts physiological hydration of the scalp. Soothes itching sensations * from the first application thanks to Celastrol. Limits the thickening of dry plaques and their reappearance thanks to Ichtyol. * Related to skin dryness
Ducray
Kelual DS Shampoo Anti-Loose Stubborn Dandruff, 100 ml
This shampoo gives long-lasting relief from loose dandruff and rapidly soothes the scalp. Its complete formula is made from purifying complementary ingredients and it acts on all the factors involved in severe dandruff conditions. Kelual DS shampoo prevents recurrence.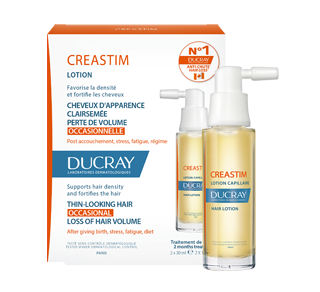 Ducray
Occasional hair loss Women, 2 X 30 ml, less than 6 months
Hair loss for less than 6 months A completely original product to significantly reduce hair loss and reactivate hair growth. With Creastim anti-hair loss lotion, hair restores its density, strength and vitality. Creastim can be used by young mothers after childbirth.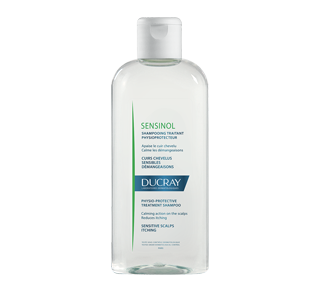 Ducray
Sensinol Physio-protective Shampoo, 200 ml
The multiple aggressions that attack the scalp fragilizes it, cause itching and/or tingling, and burning sensations.
Shop on our online store!
Did you know that we offer a great selection of Ducray products in our online store? Check it out and let yourself be tempted!