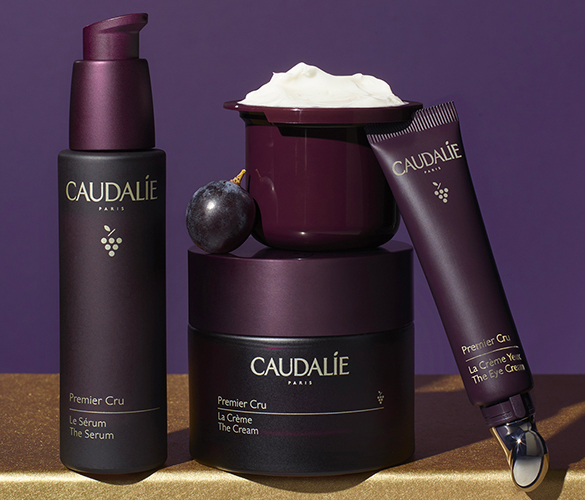 THE ULTIMATE ANTI-AGEING COLLECTION
What if you offered your skin the ultimate anti-aging solution?
Inspired by Epigenetics, Caudalie and Harvard University have co-patented a revolutionary technology that targets the 8 signs of aging.
The New Patented TET8™ Technology is the result of 10 years of cutting-edge research. Find it at the heart of the new Premier Cru collection which brings together the best of Caudalie's innovations.
THE DARK SPOT SOLUTION
Whether your dark spots are due to prolonged exposure to the sun, hormonal changes, blemishes, or simply the effects of time, all women can be affected by dark spots.
Discover Vinoperfect, Caudalie's best-selling collection for visibly radiant, more even skin.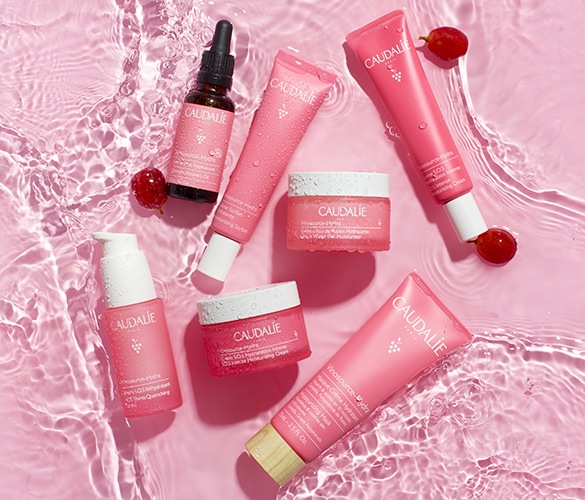 THE NATURAL SOLUTION FOR ACNE-PRONE SKIN
Acne-prone skin is an increasingly growing concern for men and women. Acne-prone skin is common during adolescence, but it also stems from our lifestyles: wearing masks, hormone imbalances, unhealthy eating, stress…
To restore a healthy-looking skin, discover Vinopure, Caudalie's cult collection that's naturally effective to visibly target acne-prone skin, oil and pores.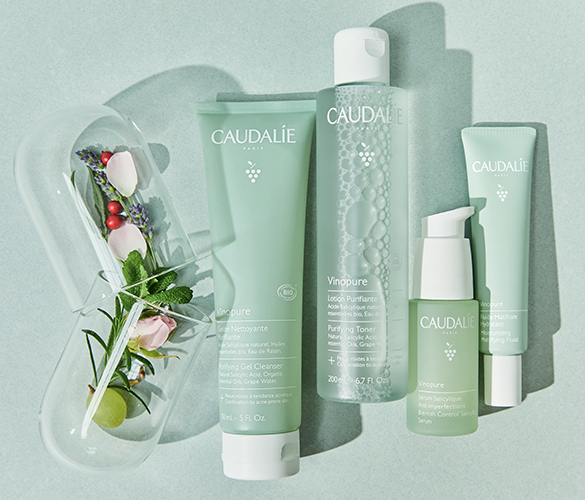 THE GRAPE HYDRATATION SOLUTION FOR SENTITIVE SKIN
Tight, red, and dull looking skin... Dry and sensitive skin needs an extra dose of hydration.
Vinosource comes to the rescue of sensitive skin, drawing its main active ingredients from the vine for hydrated skin, rich in moisture.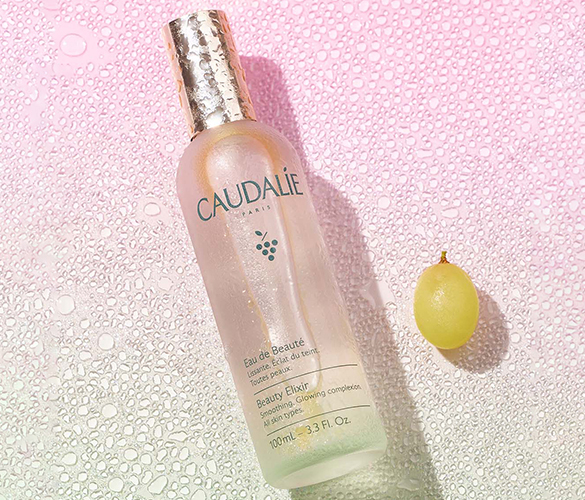 BEAUTY IN A MIST
Created 25 years ago, Beauty Elixir comes in a new bottle inspired by its iconic botanical scent.
This multi-use, plant-based mist preps skin, sets makeup and gives an instant glow while tightening pores.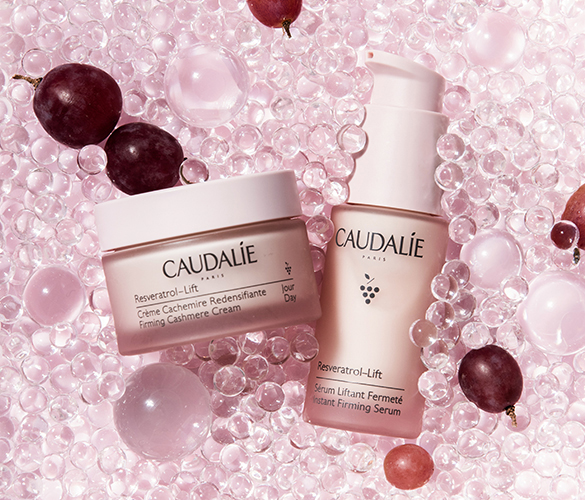 THE FIRMING SOLUTION
By the time we reach our 40's, we gradually start producing less collagen and hyaluronic acid. This results in contours becoming less defined, features may begin to sag, and skin becomes less toned may lose elasticity…
Together, Caudalie and Harvard University discovered that our existing Resveratrol + Hyaluronic Acid patent is twice as effective as retinol to visibly firm skin* and created a new patent, a combination of Resveratrol + Hyaluronic Acid + Vegan Collagen Alternative, for an even more effective product.
*Patent FR1555116. In vitro test at the serum concentration.
Shop on our online store!
Did you know that we offer a great selection of Caudalie products in our online store? Check it out and let yourself be tempted!