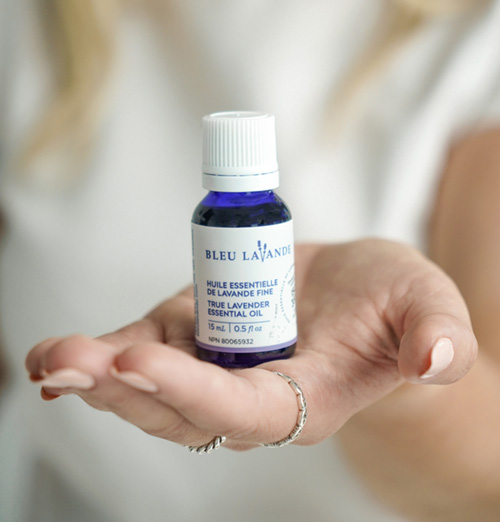 Pure ingredients of the highest quality
Discover the soothing, purifying and therapeutic benefits of true lavender essential oil. Our essential oil is 100% Lavandula Angustifolia and is ISO 3515 certified. This certification guarantees that the essential oil is natural, 100% pure and has not been adulterated, ensuring its superior quality. Our products are made with responsible and natural ingredients and are without artificial fragrances, parabens and sulfates.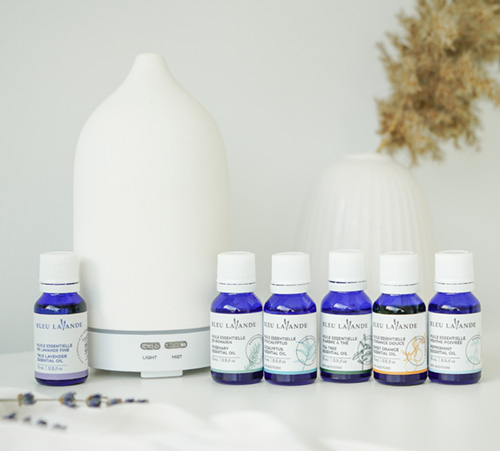 100% pure essential oils
Create a complete well-being routine and relieve aches and pains naturally with our pure essential oils. From relieving headaches, coughs and colds, digestive discomfort and more, these precious potions are your wellness allies for your body, mind and spirit.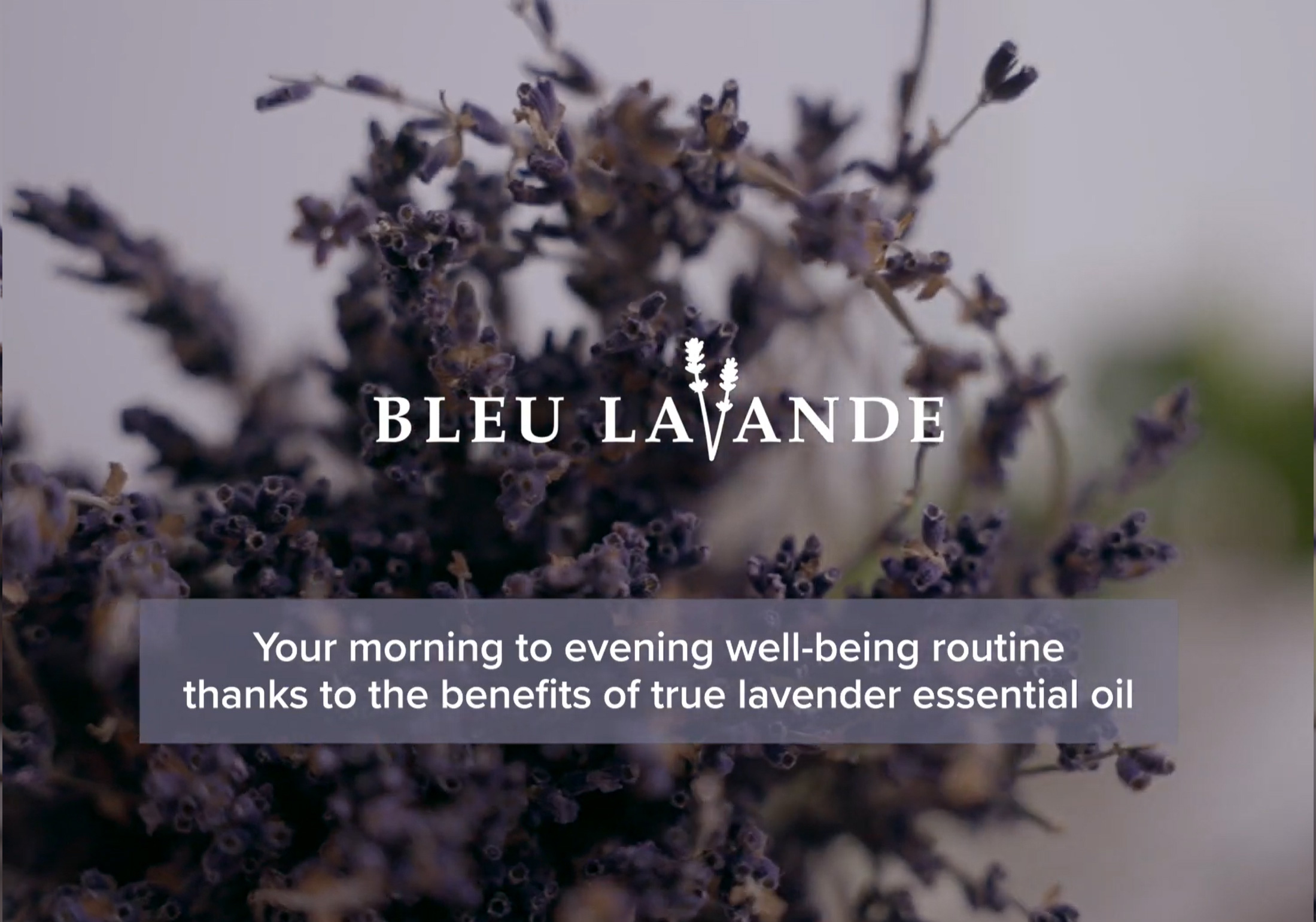 Your well-being routine from morning to evening
Integrating the soothing benefits of true lavender essential oil allows us to transform simple daily gestures into an aromatherapy session. Discover your well-being essentials.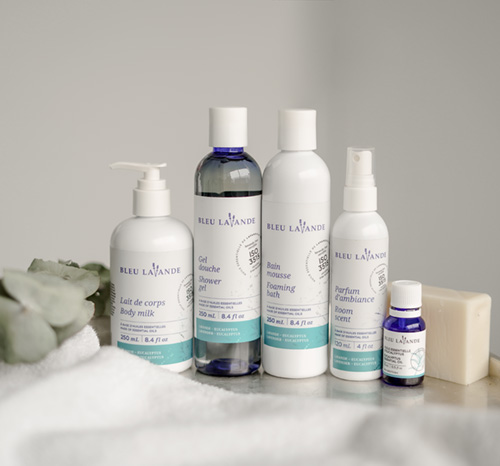 Lavender-eucalyptus collection
Enjoy the soothing benefits of true lavender essential oil along with the expectorant properties of eucalyptus essential oil in this collection of five products focused on well-being. Dedicated to body care and relaxation, the lavender-eucalyptus collection is perfect for recreating a spa experience in the comfort of your home. Its more peppery smell is also highly appreciated by men.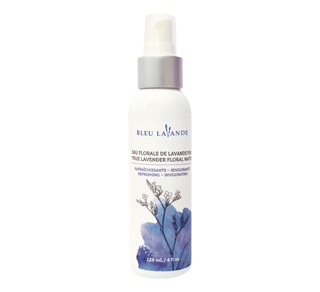 Bleu Lavande
True Lavender Floral Water, 120 ml
- 100% natural origin ingredients - Contains the same lavender essential oil virtues in small dose - Softens and refreshes the skin - Promotes wound healing and disinfects acne pimples - Toning and anti-inflammatory benefits - Excellent for regenerating the epidermis and relieves: sunburns, skin irritations, burns and insects stings - Purifying and calming virtues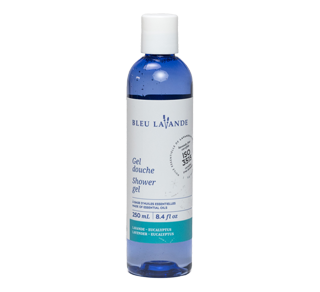 Bleu Lavande
Shower Gel, 250 ml, Lavender-Eucalyptus
Cleansing and moisturizing agents for the skin. Relaxing, toning and expectorant properties from the synergy of essential oils.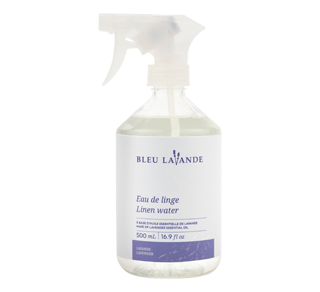 Bleu Lavande
Linen Water, 500 ml, Lavender
Soothing lavender scent. For fabrics only. No artificial fragrances.
Shop on our online store!
Did you know that we offer a great selection of Bleu Lavande products in our online store? Check it out and let yourself be tempted!