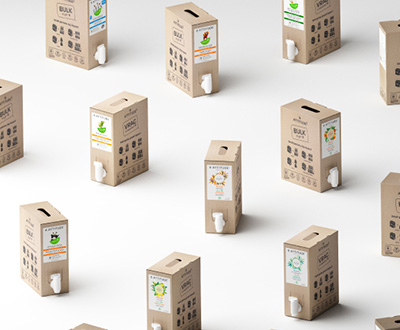 BULK to go: A sustainable solution
Discover our 4-litre bulk to go refill boxes; an eco-responsible alternative to single-use bottles. Enjoy your favorite products using on average 85% less plastic than equivalent bottles.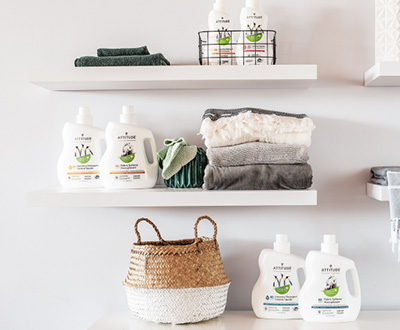 Nature+: Inspired by the power of nature and science
Keep your home sparkling with our range of natural and ECOLOGO certified cleaning products. Dishwashing liquids, laundry detergents and surface cleaners, our household products are all designed to minimize their impact on the environment.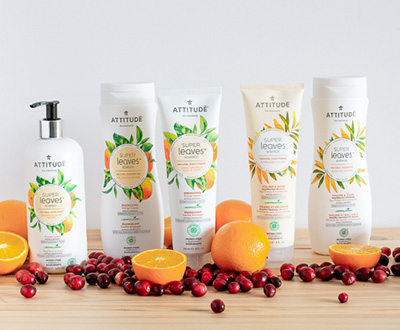 Super leaves™: The power of leaves
Super leaves™ products are enriched with watercress, indian cress, white tea, orange, olive and lemon leaf extracts. These extraordinary ingredients help efficiently regenerate, strengthen and protect all hair and skin types.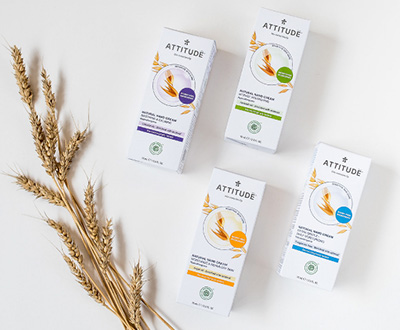 Sensitive Skin: The benefits of oats
Sensitive Skin collection is designed for all skin types that just need to be pampered! This formula, enriched with oats, has soothing and moisturizing properties that gently protect your skin.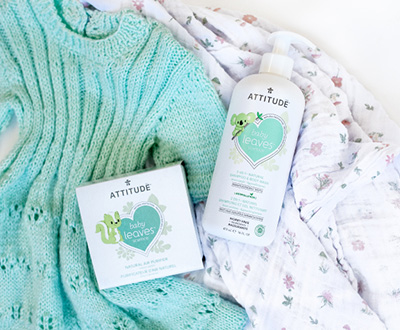 Baby leaves™: A natural protection
Our baby leavesTM products are all enriched with blueberry leaf extracts, an ingredient known to protect and soothe the skin. They are available in four irresistible scents that both adults and kids will enjoy!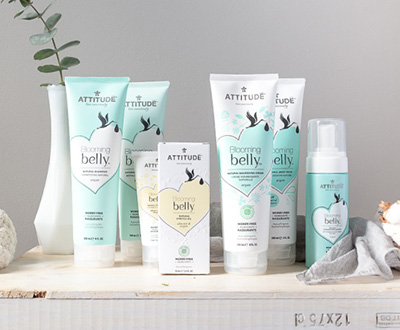 Blooming Belly™: Celebrating the joys of being a mom
Thanks to ultra-nutritious natural ingredients such as argan oil, our Blooming Belly™ collection allows future mothers to pamper themselves from head to toe. We promise EWG VERIFIED™ products free of carcinogenic, mutagenic and endocrine disrupting contaminants.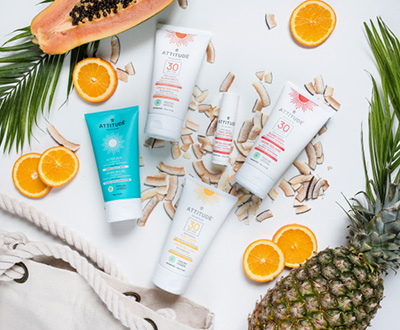 Sun care: Broad spectrum mineral protection
Our EWG VERIFIED™ natural sunscreen range includes mineral sunscreens composed of non nano zinc oxide that effectively filter UVA and UVB rays. It's time to have fun under the sun!
Shop on our online store!
Did you know that we offer a great selection of Attitude products in our online store? Check it out and let yourself be tempted!