A collection of calming, inspiring and positive photos will help personalize your child's study corner and create a space he or she will want to spend time in. Here are a few helpful tips to get you started.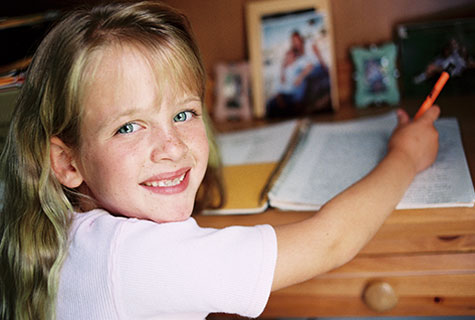 Comfy and practical
Your child needs a calm space with minimal distractions. Focus on creating a study corner that is well lit, practical and comfy. And, to make sure your child will enjoy spending time in their workspace, get them involved in the whole decorating process.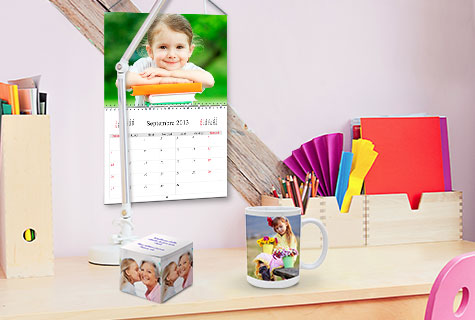 Ideas for creating a personalized study corner
Personalized accessories
Calendars, mouse pads, notepads, mugs, water bottles…these are all things you can personalize in Jean Coutu's Photo Gift Shop. Let your child choose what pictures he or she wants to have displayed on these objects and watch as the study corner transforms itself before your very eyes!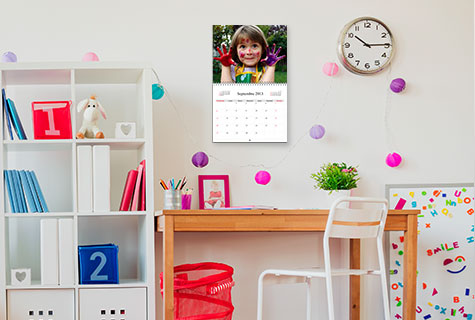 Inspiring photos
Choosing the right photo for each object isn't always easy. Ask your child what inspires them: a sunset, the beach, animals in nature. Your child might also want to include family photos or pictures of familiar places. You could even choose a few snapshots of your child enjoying a school activity or playing a sport—it'll add some much-appreciated energy and joy to the study corner.
A mood board
Happy, relaxed, excited, contemplative, focused…what's the mood of the hour? Take photos of your child displaying a variety of emotions, print them up and glue a magnet in back of each one. Next, install a metal board over your child's desk and let your star pupil share their emotions with you and the world!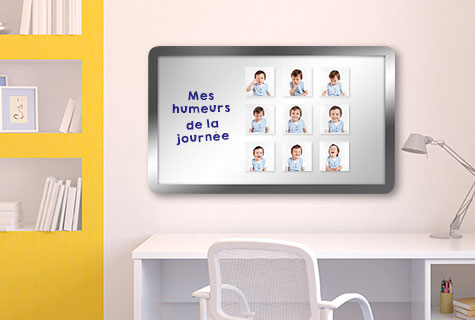 A personalized timetable
Math, French, Literature, Sports, History…personalize your child's timetable with photos. Have your child dress up according to each subject (think costumes, accessories, etc.), then take pictures, print them up and arrange them on your child's calendar or board.