Urban areas are an endless source of inspiration when you're looking to take original pictures. Glance up, look for unnoticed details, keep your eyes peeled… and capture the diversity of the urban landscape.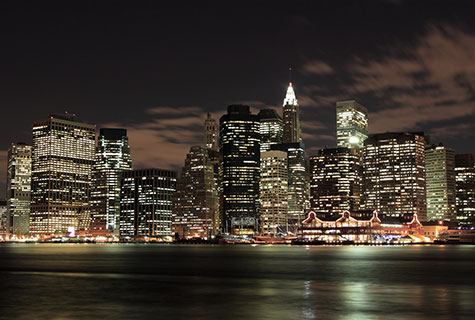 It's all about the details
City residents are often too pressed for time to notice how attractive their urban landscape is. Stop for a moment and take some time to look around you. Look at the details: a patch of grass on a sidewalk in front of a glass high-rise, a ray of sunlight in an alley… Think outside the box, go for a walk on quiet streets and look for unique perspectives.
Be ready and anticipate!
How many times have you regretted not being able to reach for your camera in time to capture your subject? It's best to be prepared: carry your camera on a strap and set it to aperture priority (A or Av) or auto (P) mode. Being prepared also applies when you spot something interesting. For instance, you've found a hopscotch drawing on a sidewalk or a funny sign in front of a store. Get close, use the right settings and wait for the right passerby to show up.
Change your perspective
Climb up on a rail to get an angled shot. Get low to capture the legs of passersby or a detail on the road. Lay down in a park to create a contrast between the grass and concrete. The principle remains the same: getting a new perspective on well-known landscapes.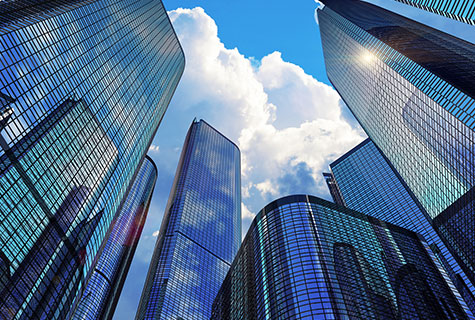 Use lines
A city is mostly an agglomeration of lines and geometric shapes. Not only are they visually attractive, they can also guide the viewer's attention on the photo. For example, if your main subject is a lady who is wheeling a trolley bag on the street, the image will have more of an impact if the sidewalk and wall lines are used to lead the viewer to your subject.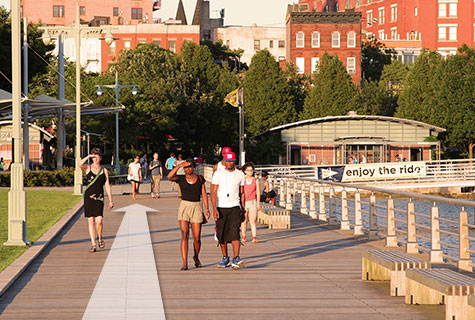 Discover the unknown
The city is the stage and the passersby are the actors. Use them to help you provide perspective and a scale for the buildings in your pictures. If you're afraid of disturbing them or if you're shy, start with a wide shot and slowly get closer to your subject. And if you want to get more personal shots or portraits, approach your future subjects and ask permission to photograph them.