Love the old-school Polaroid look of the Instagram photos you took on your cell phone? Why not print them out on the object of your choice! Here are our tips on how to go about it.
Another option other than sharing your Instagram photos online is to make them "real" by printing them out, and turning them into a book. Here are a few ideas on how to do so.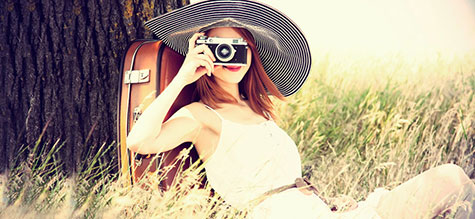 Prep work
As with any print job, begin by selecting the photos you wish to print out. Ideally, you should store your photos in a safe place, rather than leaving them on your smartphone or tablet. This will also make it easier for you to sort through them.
That beloved square shape
To stay true to the original, choose a square shape for your printed photos, i.e. 8 x 8, 10 x 10 or 12 x 12. Jean Coutu offers all these sizes. If you want to have some photos blown up, make sure that their resolution is high enough, otherwise they will turn out pixelated.
Turning them into a book
Another idea is to make a photo album out of your Instagram photos. An 8.5 x 8.5 size is perfect if you want to keep the same framing as the originals, otherwise you will need to re-frame them. You can also mix and match square-shaped and typically rectangular-shaped photos in one album.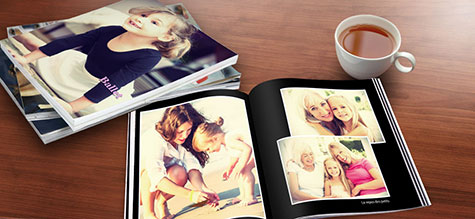 From cell phone to cell phone
Are some of your photos so amazing that you want to use them as the wallpaper on your cell phone? "Resize" them using your own image editing software (2.75 x 4.5) or PJC's. You can also have your photos printed onto a mouse pad or your tablet's case.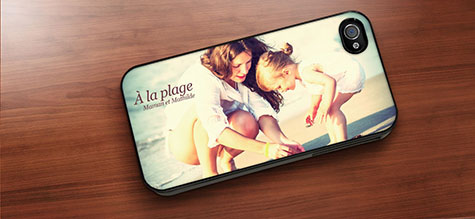 Turning them into a canvas print or T-shirt
Why not display your photos on your walls, or on your clothes? A good way to stay true to the original shots, and not end up with pixelated images once they're blown up, is to put several square photos onto the same medium, either jumbled up or cut out and assembled as a collage. If your photos' resolution is high enough (at least 6 MP), don't hesitate to get them blown up and arrange them in a frame or on a canvas.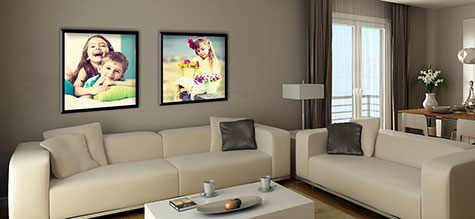 You can even display them on objects...
Are your photos so good that you'd like to wake up to them every morning? Why not print them onto a mug or Thermos! The shape of Instagram photos is perfect for printing them onto these kinds of objects.