Looking for an original decoration? We'll show you how to transfer your pictures onto wood in 6 easy steps.
Crates, planks, chairs... Revamp and customize your wood furniture with your pictures. It's easy and original – here's the proof.
Materials:
A smooth wooden work surface (plank, block, box, table…)
Acrylic gel medium
A paintbrush
Water
Acrylic varnish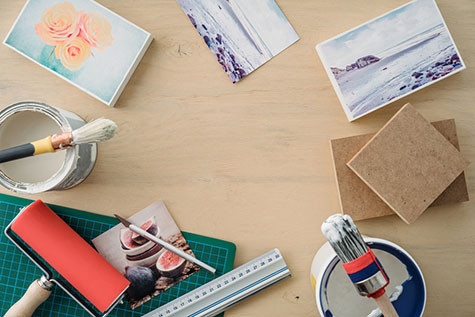 Directions:
Print the photo you want to transfer in the format of your choice
With the brush, coat the picture (image side up) with acrylic gel medium
Affix the side you've just coated to the surface of the wood and get rid of any air bubbles with a credit card or ruler
Let dry overnight
Dampen the picture with a rag and delicately remove the paper
Leave dry and apply a coat of varnish
It's as simple as that!