The summer is a great time to capture underwater shots. Whether you want to snap a picture of a beautiful seabed or your kids' first visit to the pool, you need the right material and settings before you can jump in the water!
The right material
Unless you have a waterproof camera, you need to protect your equipment if you want to dive into the world of underwater photography. Obviously, inserting your camera or smartphone in a plastic bag is not enough to protect it from the water and won't be enough to produce beautiful pictures.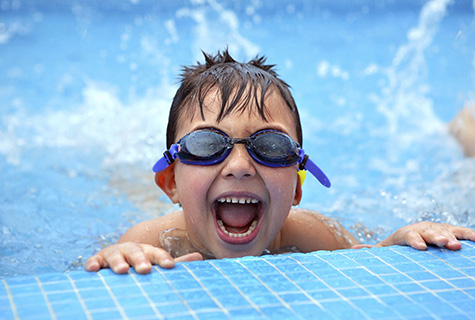 Waterproof cases
Whether you have a reflex camera, a compact camera or a smartphone, there are several transparent waterproof cases that will allow you to use your camera underwater. Waterproo cases for small cameras or phones are usually very affordable. But if you have a reflex camera, the right case might be a bit more expensive. Whatever you choose, make sure to get a strap to prevent your camera from floating away.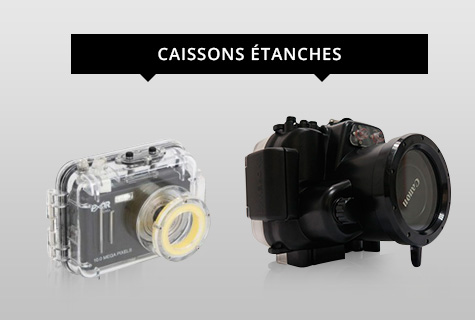 Pool or sea?
Some compact cameras – and more and more smartphones – are waterproof. But before diving into the deep blue sea, check how deep your camera can go. Different uses will require different cameras. To take a picture of someone at the pool or the fish at your feet, you only need a camera that's waterproof to a depth of 5 metres. However, scuba divers will have to invest a bit more to get a camera that can go to a depth of at least 12 metres. You'll also need a flash if you dive down below 5 metres to compensate for the lack of light in the water. Make sure your camera's case is hermetically sealed before jumping in. The last thing you want is to damage your device.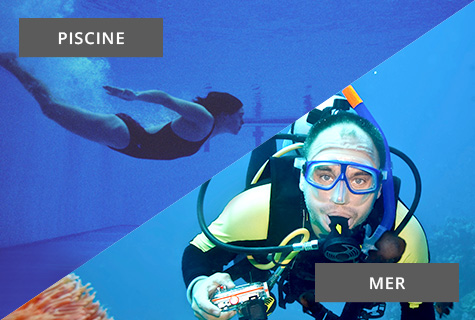 A few technical tips
In the water, lighting conditions and distances are different. Therefore, you need to use the right settings.
Use a very wide angle or a fisheye lens to expand your field of vision.
Remain still and be patient, or else your subjects might swim too far away to capture.
Avoid kicking up sand or mud on the seabed.
Remain near the surface to get as much natural light as possible.
Light has trouble penetrating below five metres of depth: compensate by increasing your camera's ISO sensitivity.