The birth of a child is a great moment of joy you want to keep record of and share through announcements of birth or photo albums. To brighten the moment, practise your reflexes so that you'll be ready when your baby enters the spotlight.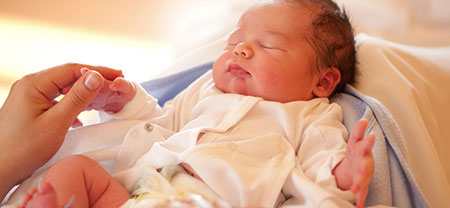 Be they intended for a family album or baby announcement, birth photos should be of high quality so as to perfectly render this magic moment. Follow our tips to ready yourself for the big day.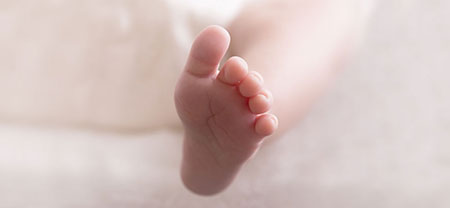 A word of caution
Given that emotions run high at the birth of a baby, making last-minute tests or adjustments is difficult. Therefore, everything must be ready beforehand. Here are a few things to remember:
spare memory cards
a spare battery
set a few presets, e.g. one for low light and another for black and white photos.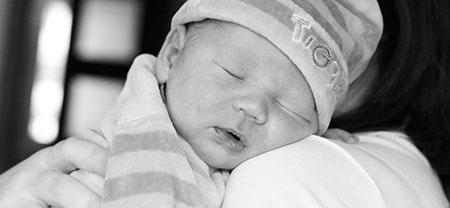 Tips for great pictures:
Babies have sensitive skin that doesn't react well to camera flashes, which have a tendency to create contour shadows around the face. Go for natural lighting.
If baby squirms a lot, choose a rapid shutter speedTM your camera's "sports" mode just might do the trick.
Avoid overhead shots that "squash" the subject. Favour eye-level shots (bend down or crouch to meet the child's gaze).
Avoid using a wide-angle as it deforms traits and is ill-suited for portraits.
For a blurred background, choose "portrait" mode or set your camera to aperture priority mode (P, A or Av) and choose a large aperture. These small suggestions can make a big difference.
Take pictures of baby's hands or feet; these invaluable details will make a fine addition to any upcoming albums or can be framed.
Choose to do some black and white photos, especially if colours are gaudy. Plus, black and white has the advantage of camouflaging red skin blotches characteristic of newborns.