To add volume to your photos, use perspective in your framing. Play with lines, depth, and the foreground and background, to add a good dose of realism into your photos. If it's done properly, perspective can guide the audience's eyes wherever you wish!
Photos are two-dimensional pictures. Use perspective to add a third dimension and guide your audience's eyes across the photo.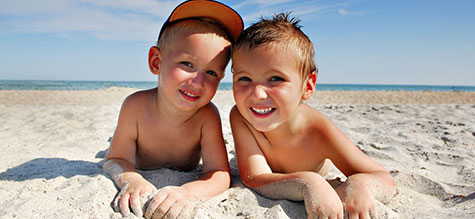 Draw on the environment around you
In order to achieve this illusion of depth, you will need to search your frame for natural elements that could be used to create this 3-dimensional effect. A road, the horizon, a winding path, a row of buildings or the tops of trees are just an example of the many natural lines that can draw the your audience's eyes to the main subject. For example, instead of photographing your group of friends in front of the cottage, get them to stand in a row, with the cottage in the background. Don't forget to line the main element in your photo up with one of the strongest points of the grid on your viewfinder while heeding the rule of thirds, and focus on the main element.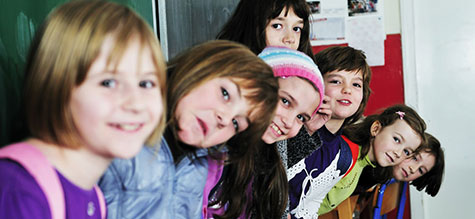 Use the lines properly
Do all the pictures you take of the sea look the same? Kneel down and shoot from a pontoon or jetty, using the lines formed by these constructions to showcase the sea. As long as some buoys or people are lined up, or there's a subject at the end of the pontoon, the resulting picture will have a lot more depth. Make sure you always line your main subject up with a strong line or an intersection on your viewfinder grid, otherwise the audience will be drawn to other elements in the picture.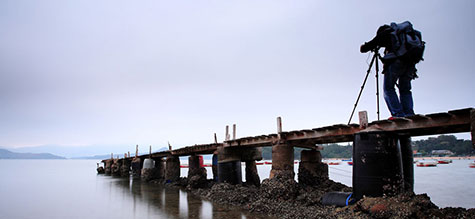 The foreground
Blurred or not, the foreground should be considered when giving depth to a picture. A fish washed up on the beach is not very interesting. But taken in the foreground, with the head or tail facing a fishing boat, it becomes something else entirely. And if these elements, including the horizon, respect the rule of thirds, you will have done more than just take a nice picture, you'll have told a story.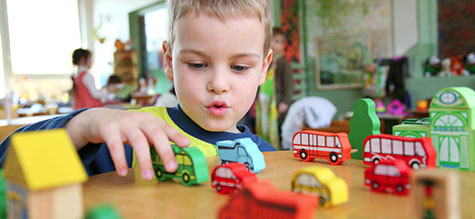 Always leave space
The line may be invisible, but don't forget that when you're photographing people or animals, the space that they are looking into naturally adds depth. A photo of your child looking surprised might be interesting, but it will tell a different story if you leave some space in the direction where the child is looking.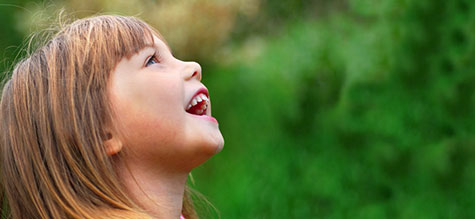 Have fun!
Whether you're shooting from a low angle or from above, adopt different points of view; try several distances from different positions. And have fun! For example, get your child to hold their finger up so it looks like the moon is resting on their fingertip. Finding the right perspective requires a trained eye and a lot of patience.