Take away any trace of colour—it'll make the lighting, the textures and the forms of your subjects stand out. Try it: you'll see that once colour is gone, a wealth of contrasts will appear, all conducive to contemplation.
Black and white photography can lend itself to any situation, even taking pictures at night. It'll give an authentic yet artistic feel to your shots. However, it'll make some elements in your picture stand out more than others. Stripping away colour will highlight textures in particular. For example, the wrinkles on a grandfather's hand or the grain in a wood object will seem sharper. Even a series of waves or a row of lights on the side of a road will take on a completely different dimension.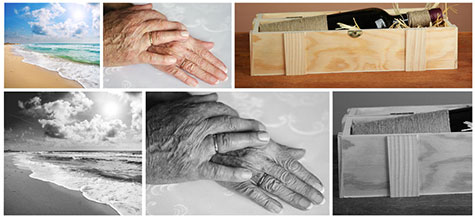 Take colour photos
Ideally, it's better to take colour photos and edit them afterwards using image editing software. Your camera may feature a special black and white mode, but manual touch-ups give you more options when it comes to enhancing contrast in your photos. Furthermore, you won't be able to add colour to a shot that you took in black and white.
Look for contrasts
When it comes to monochrome photos, contrasts are your best guide when it comes to framing your pictures. Some types of lighting are actually better to use when doing black and white photography. Look for shadows and bright lights so as to get strong contrasts. For portraits, it's best to light your subject from the side; for landscape or cityscape photos, take them during the golden hour, either when the sun is just rising or setting. Whatever you choose to do, make sure your ISO speed is at its lowest setting to avoid digital noise in the photo, which can be even more annoying on a black and white photo than it is on a colour one.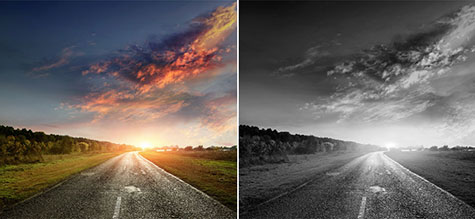 Awesome! It's raining!
Here are some situations when black and white photography is most striking. Start snapping!
Cloudy or rainy days are the best, as wet surfaces will really stand out in your pictures.
In winter, the texture and details of snow-covered landscapes will be more visible.
Strong contrasts will highlight the forms and architecture of buildings.