Valentine's Day is almost here and you want to tell your better half how much you love them? Give them a book that will stand the test of time, just like your love!
We often look for an original way to please our loved one on Valentine's Day. Instead of dinner at a restaurant, perfume or flowers, celebrate romance with a unique gift. By creating a photobook, you'll immortalize your union and you can present it to your family, children or grandkids! Here are a few steps to follow.
The right pictures
Choose photos of each of you on your own or as a couple since your meeting and save them in a single folder on your computer. Memorable landscape pictures of your travels together can also be a good idea!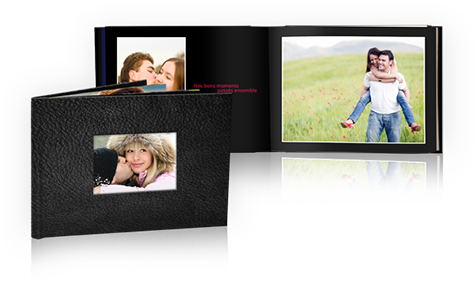 Words to describe your love
Is there a song that's special to both of you? A writer or poet whose words have touched you? Save their lines in a folder on your computer so you can add them to your final creation. But don't forget to include your own words you want to share with your Valentine!
Give life to your book
Design your photobook to your taste. First, choose the cover you want. Then you can select a background, a special font and image borders. Insert your shots and chosen text to create an eye-catching layout. Be careful not to add too much on each page, keep it simple in order to highlight the elements you've carefully selected. Look over the final product and print your work of art.
Your book celebrating your love is now ready for February 14. You can be sure that your better half will always remember the day you gave them a testament to your love as a gift!