This year, add a personal touch to the Holidays and make your own greeting cards. It only takes a few clicks! Themes, accessories, framing: 10 ideas to inspire you this season.
Zoom on your little one
The family has expanded recently? There are probably a few pictures of the new member on your cellphone or laptop. Pick one you love – or take another one… you never have too much baby photos!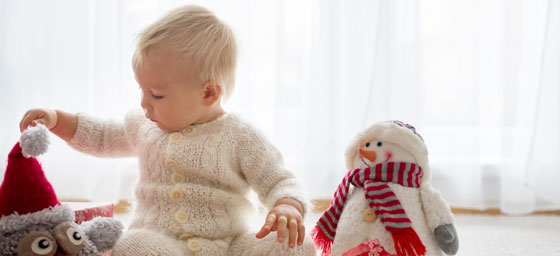 The photo booth
Your child or significant other, a camera, a choice of accessories, a series of four pics and your favourite photo montage app: that's a dream team!
Tis the season for garland
An easy idea to capture on camera. You'll need some garland with lights, the colour doesn't matter, and one or a few volunteers who are ready to get tangled up.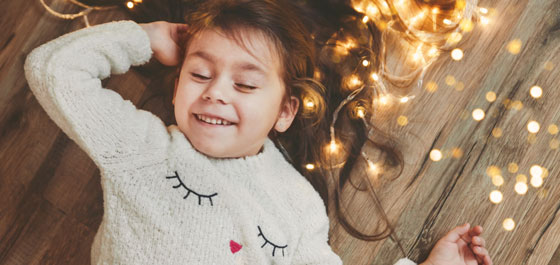 The Quote
Are you more of an introvert? Quotes can also make a beautiful image! Find a quote that is evocative for you or the persons you send your wishes to, write it on a black board and snap a picture.
Chalk it up
Making your greeting cards yourself is the perfect opportunity to let your inner child run free. Use some chalk and your imagination to draw your subjects on the ground. The possibilities are endless!
Stardust
The Holidays are a time for glitter and magic. A handful of glitter in the palm of your hand: 3, 2, 1… blow!