Your compact camera can't do everything that an SLR camera can, but you can still get great shots, even in poor lighting conditions. To get the best pictures, you need to make the light work for you.
Compact cameras have two major limitations: the strength of their flash and the size of their light sensor. When you're outdoors and it's sunny, this won't be a problem. However, things can start to get more complicated in low light conditions. These tips will help!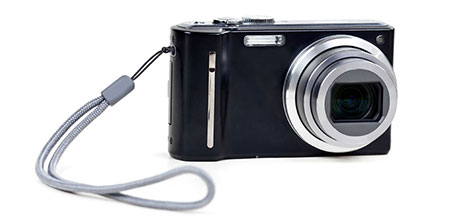 Forget about automatic settings
As soon as lighting conditions are less than ideal, turn off the automatic flash. You can use the scene mode and its predetermined settings for certain scenarios, or you can try applying your own settings according to what you see on the preview screen (e.g. exposure, white balance, etc.).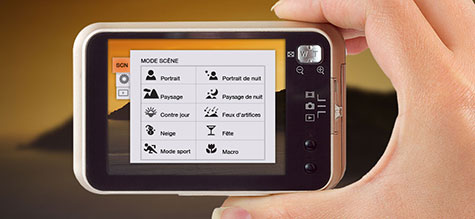 Move about!
Before taking your shot, pay attention to the light and how it falls on your subject so that you can adjust your viewing angle or your model's position accordingly. If you want to use the flash to illuminate your subject, move closer rather than using the zoom. Is the sunlight too intense? Try positioning yourself so that the sun is hidden behind your subject, then underexpose your photo. The results can be astonishing.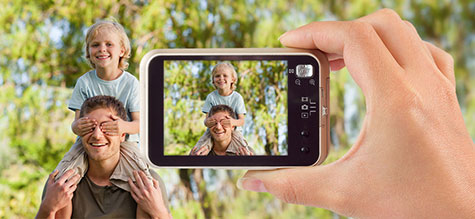 Take note of the light's direction
If you want to give depth to your photos, it helps to understand where the light is coming from and the direction in which it's going. A portrait taken with the light hitting the subject side on is more interesting and shows more contrast than when the light hits straight on. The same can be said for a photo of a landscape or cityscape. As a general rule, take photos later in the day when the light is golden, rather than midday, when the light shines straight down, flattening your subject.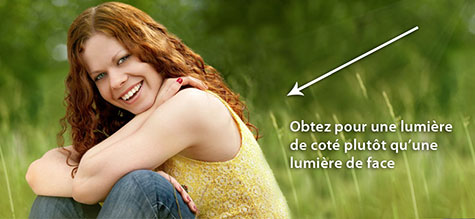 Adjust the exposure
Your model isn't lit enough? Increase the lighting in the room or bring your subject closer to the light source. However, the closer your model gets to the light source, the harsher the light will be. If the lighting seems too harsh, in the case of a portrait for example, try distancing your model from the light source. If you use a flash, you can cover it with a white handkerchief in order to diffuse and soften its light.
Consider the colour of the light
Light is not always white (see our article on white balance). Adjust the white balance according to the type of light for a more accurate colour rendering.