No shade as far as the eye can see? The sun, when it's at its highest point in the sky, can be a real challenge for many photographers. It casts strong shadows, can cause over-exposed shots of landscapes and can lead to unflattering portraits. To make the most of the sun without spoiling your photos, follow the tips below.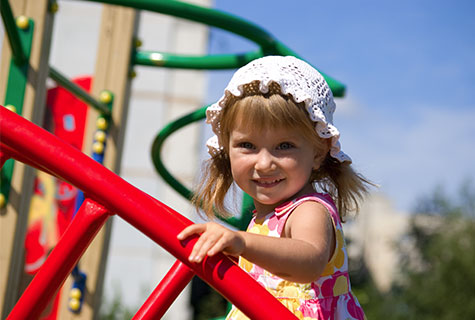 The right settings
Before heading out into the sun, you'll need to get your camera ready.
White balance your camera by setting it to the "sun" symbol, otherwise your pictures will have a reddish or bluish hue to them.
Adjust your camera's ISO to the lowest setting. The brighter the sunlight, the lower the ISO should be (under 200).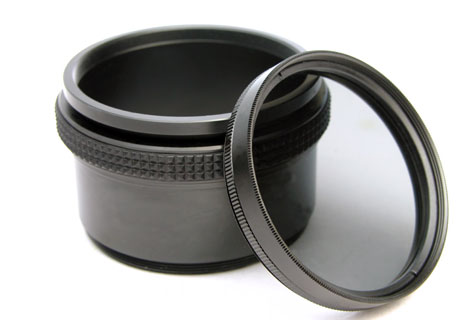 Useful accessories
Here are some inexpensive accessories that will help to counter the negative effects of direct sunlight:
A reflector for portraits

Harsh light can harden features and cast unflattering shadows on the face. Transform a white towel or t-shirt into a reflector by positioning it in such a way that it reflects some light onto your subject. It will illuminate the face, thus minimizing the exposure contrast with the rest of the landscape. A great way to enhance your portraits, as it will help to soften your subjects' features and make their eyes pop.
A polarizing filter for landscapes

This filter helps to remove any glare in photos taken by the sea. It also balances out the blue of the sky or the sea.
Are the shadows too hard? Use your flash!

When the sun is at its highest, the shadows below the nose and eyes of your subjects appear very hard, which harden the features in a very unflattering way. To prevent this from happening, use your flash. It will light up the shadowy areas by reducing the contrast.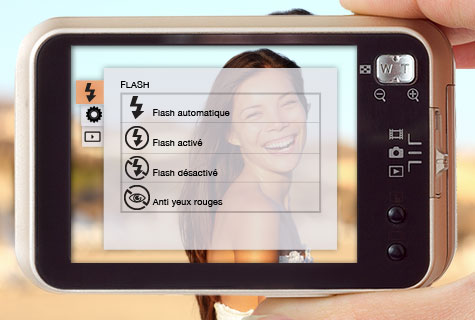 Brilliant pictures
From the side
Is the sun shining directly on your subject's face? Well, don't photograph him or her from the front—their eyes will be shut or they will make a face. Position them so that the sun is illuminating them slightly from behind. Your subject won't be blinded, and the shadows that were hardening their face will be less pronounced.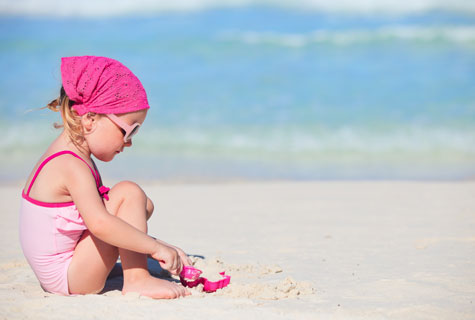 Against the light
Would you like to give an "artistic" touch to your photos? Use your light meter on the blue sky, then photograph your subject against the light. You'll get a black silhouette, which will stand out from the light background of the surrounding scenery.
Smart touch-ups
Using your image-editing software, increase the contrasts and the saturation of the photos you took in direct sunlight. You are sure to get a wonderful effect!