Help your kids surprise their father and get inspired by our photo gift ideas. Happy Father's Day!
ORIGINAL PHOTOS
You've got two options when it comes to your photos: you can use your favourite pictures or improvise a photo session just for Father's Day. Here are a few ideas to get inspired:
Draw clouds or comic book speech bubbles. Have your children lie on the ground and create a playful photo. An even easier way, but just as charming, is to write "I love you Dad" in a child's handwriting with colour chalk and place your little ones next to it. Have them hold the chalk as if they've just written the message. For better results, photograph in natural light.
Integrate the message directly in the photo, using a slate board for instance, with your kids on either side of the written loving words. If you pick this option, make sure you write in big letters.
Speak from the heart: photograph your youngest one hanging on to Dad's legs and print out the photo in black and white.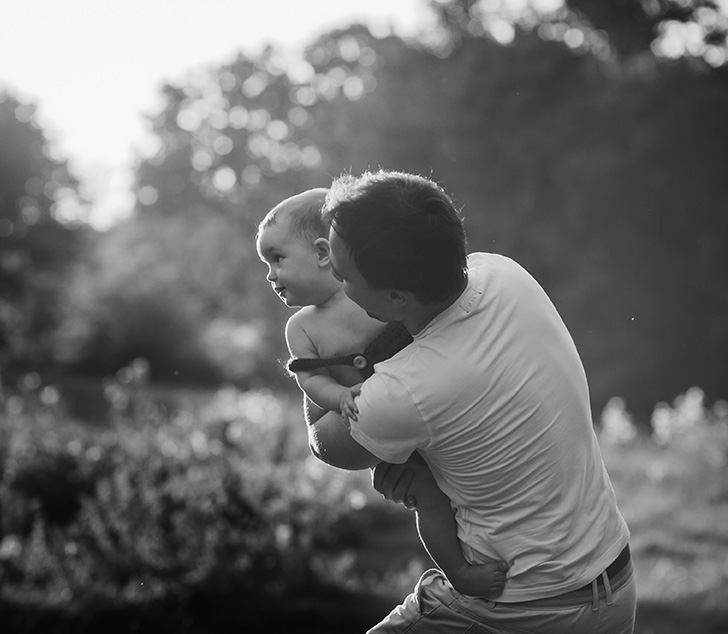 A PERSONALIZED CARD
The advantage of a card is that it gives you plenty of space. You can use paint or decorate it by tracing your kids' hands or let them write their own message. If possible, try to make your words reflect the photo on the card's front. For instance, if the picture shows your kids with their arms spread in the air, their message could be something like "I love you this much!"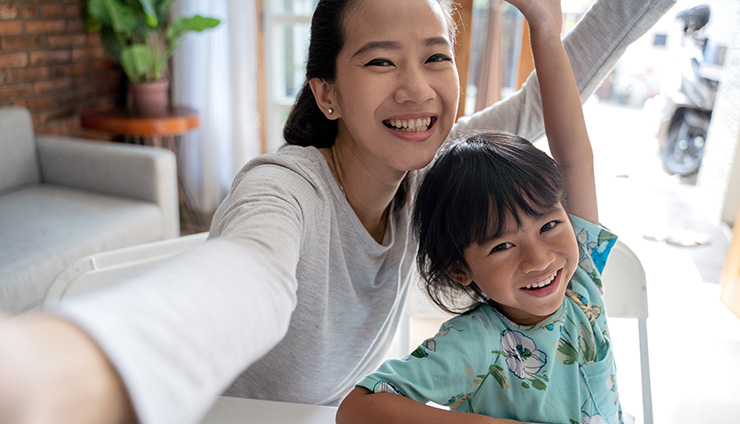 UNIQUE GIFT ACCESSORIES
You love a specific photo? All you need to do is personalize it in a way that reflects his personality:
For the hard-working dad
Brighten his workspace with a personalized office calendar that features your best family photos.
For the handyman dad
If he has his own workshop, decorate it with a photo on a mounted canvas so he can feel the love every time he looks at it.
For the grandfather
Get him a souvenir he'll keep with him at all times with a photobook or a collage of your best family photos.