What did Dad look like when he was 5? And what about your grandfather—are you the spitting image of him? Go through your family photos, find the best ones and create a side-by-side collage of family members at the same age. A generations album is sure to please your entire family!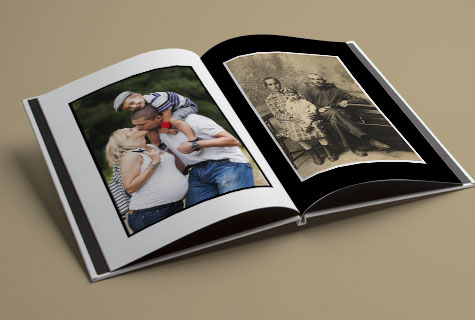 Choose key moments
The first step is deciding what key moments you want to have portrayed in your album: births, anniversaries, important childhood moments, teenage years, graduations, weddings, etc. Our parents and grandparents often took photos of religious events like baptisms, First Communions and professions of faith. You can use these events as reference points for finding photos of you and your children at the same age. The whole idea behind a generations album is to find pictures similar in nature or theme and display them side-by-side.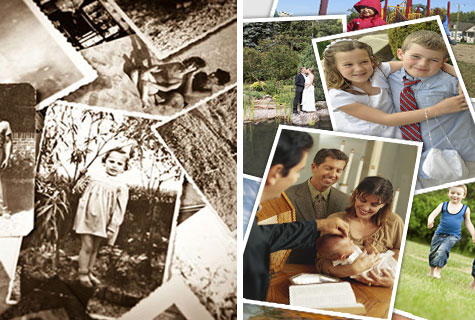 Pick the best shots
Once you've decided what key moments you'll be highlighting, choose the corresponding photo for each child, parent and grandparent. Finding similar-setting photos may be difficult, causing you to reconsider the key moments you've chosen.
Digitize your photos
Most of the photos you select will probably need to be digitized. Before scanning any of your pictures, make sure they have a minimum resolution of 1200 x 1560, otherwise they won't work with Jean Coutu's photo software.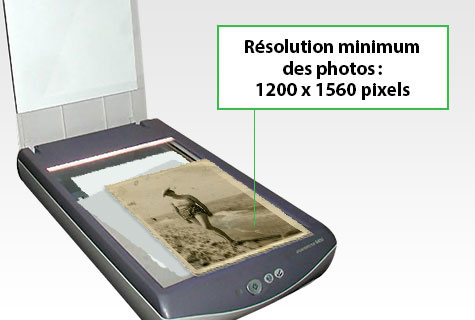 Votre livre personnalisé
Jean Coutu offers a wide range of albums to choose from, including vertical, horizontal and square models. Should you decide to create your album online, you'll have several themes and layouts at your disposal. The standard layout is ideal for creating a generations album. It's a good idea to keep your layout simple and let your photos speak for themselves. Play around with formatting and themes—Jean Coutu's editing software lets you make as many changes to your album as you want prior to printing.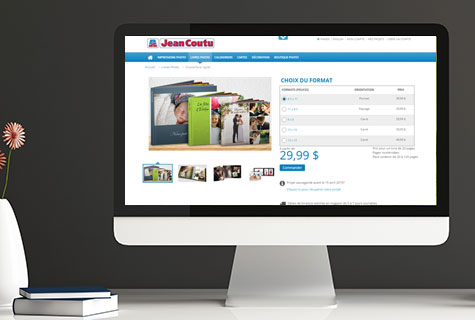 Organize your album
The more organized your album is, the more impressive it'll be. What makes a generations album a hit is when you can really see the similarities between the photos. It's best to group same-period photos together, and if the photos are shot from similar angles, even better! For example, on a double page, line up portrait-style photos of your grandfather, father, yourself and your children at the same age…smiles guaranteed!