Is the cold weather forcing you to stay in? Family tree, snow globes or table coverings: here are three photo craft projects that are easy to do and will keep you occupied.
When the cold forces you to stay indoors, take out your photo prints, gather the kids and get ready to craft! Unleash your creativity!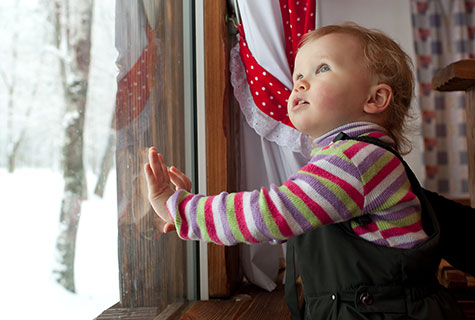 Cover the table with pictures
Pick a dozen or more pictures, enough to cover the piece of furniture you want.
Apply a sheet of transparent plastic film (available at any hardware store) on the entire surface of the table and glue the photos to it using double-sided adhesive.
Cover with another sheet of transparent plastic film.
Glue the four corners of the sheets together with the adhesive and you're done! You now have a durable and unique tablecloth, perfect for personalizing your next family meal!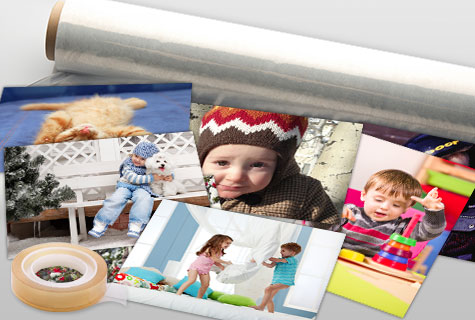 Create a family tree
On a large piece of paper, draw a tree or print one from the internet.
Get a picture of each family member.
Cut one into a portrait format. Take the picture, set it on a piece of cardboard, trace its contours and cut to create a template. You can then cut all your other pictures in the same format.
Place pictures of family members on the family tree using double-sided adhesive.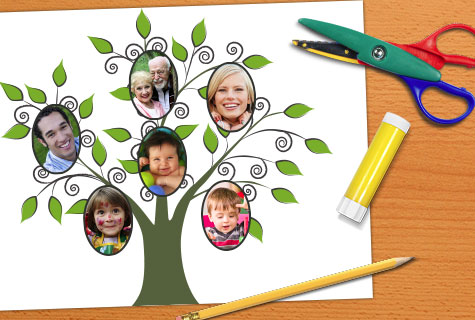 Create picture snow globes
Collect transparent glass jars (like the ones used for baby food).
Remove the lid and paint it silver.
Remove the jar's label, scrape off the remaining paper and glue, clean with water and dry.
Use a cheese grater to grate a white candle and put a thin layer of wax shavings on the bottom of the jar.
Use pictures that are 5.75 inches by 1.5 inches. You can always crop your photos or use two together (two portraits for instance) to create this format or customize it to the size of the jar.
Using two large strips of clear adhesive tape, cover both sides of the photo to make it waterproof and then remove the surplus tape with scissors.
Bend the picture to insert it into the jar, with the image facing outwards.
Fill the jar with water and add a few drops of glycerin or maple syrup to help the wax flakes move fluidly.
Put the lid back on and shake.