Has your camera been collecting dust this year? Don't jump the gun and go taking photos willy-nilly before first having made sure that your camera equipment is in good working order! Batteries, memory cards and lenses…everything has to be perfect for the moment you start shooting your holiday photos.
A camera that's been stowed away in some drawer won't be at the top of its game when you first take it out. If you're serious about capturing your holiday moments on film, you'll need to give your camera equipment a little TLC beforehand. Also, it's an excellent opportunity for you to extend your equipment's shelf life.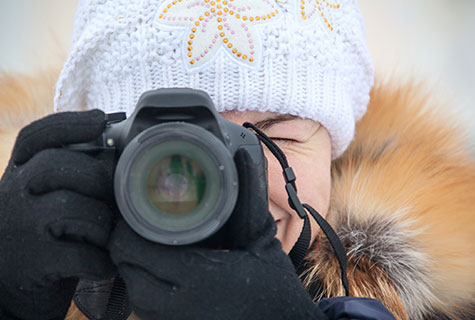 Memory card triage
Make some room! There's nothing more frustrating than realizing that you've run out of memory at the very moment you're about to take THE picture of the kids unwrapping their gifts.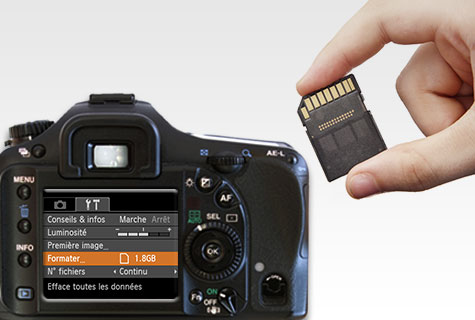 Lens cleaning
If you have a smartphone or a simple point-and-shoot camera, a quick wipe down with a soft microfibre cloth will do the trick. Never, ever, use water, alcohol or household cleaning products on your lenses, as they are liable to cause damage to your camera. To remove dust from your camera lens and the dark corners of its carrying case, try using a camera air blower. This is a safer approach than going at it with a compressed air spray… Also, avoid physically blowing on your lenses, as your saliva might also damage your equipment. To wipe away fingerprints, use a microfibre cloth instead of another fabric that may potentially be abrasive. For your more stubborn stains, opt for cleaning solutions designed specifically for photo equipment—that way you won't damage your camera's surface treatment.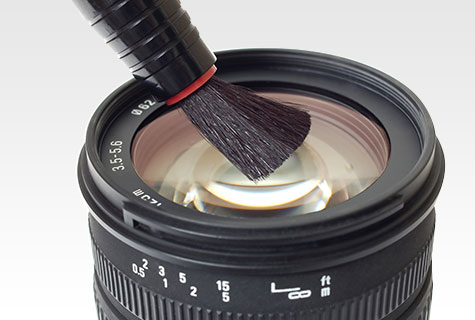 Cleaning the sensor
Due to its fragile nature, your camera's sensor is the most complicated part of the device to clean. Read your camera's instructions manual and, when in doubt, consult a professional. If you have your reservations, here's how you know that your sensor needs a good cleaning: take a photo of the sky on a clear day or, easier yet, a white wall, and close the aperture stop as much as possible (f16-f22) before studying the photo. If there's dust on your sensor, it'll be obvious in the photo.
Recharging batteries and rechargeable batteries
Just because you don't use your batteries doesn't mean they won't die on you, even in the most perfect of conditions. Recharge them to the max and try to keep them above 40% capacity before you store them. Also, make it a habit to take alkaline batteries out of equipment that's not in use for months at a time.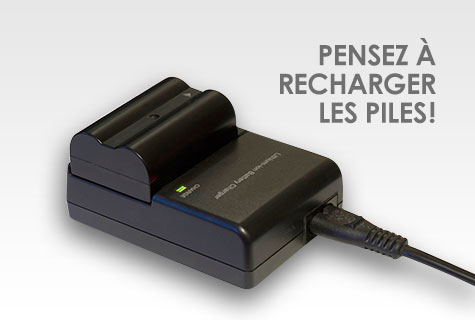 Updating your smartphone apps
If you use photo apps on your smartphone, check to see if there are any pending updates for them. It would be a pity to pass up the best and newest versions of these apps!