Trips, weddings, graduations—there are lots of unforgettable moments to celebrate with a photo album. Here are four tips to create a one-of-a-kind gift.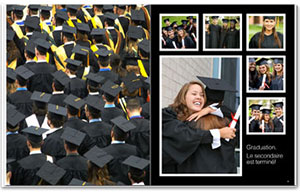 Get organized
Before choosing the pictures for your album, you should have a fairly clear idea of its structure. Will you organize your photos in chronological order or will you focus on a theme (cooking, gardening, sports, animals, etc.)? It will make it a lot easier to choose which photos to print.
Jean Coutu's photo album software assembles the pictures for you from several folders. You'll see all the shots on the screen in front of you, which will help you arrange and rearrange photos, correct red eye, for example, or zoom in on any details. You can use the same photo as many times as you want, so there's no need to print duplicates. For instance, you can print an entire wedding scene, then zoom in on the happy couple for your next photo.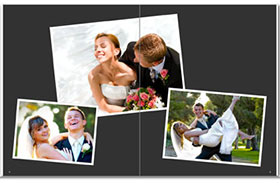 Be creative
Alternate full-page photos with montages of several photos. Generate a burst of colour in a black and white picture. Insert a scanned photo of your cruise ticket or a drawing by your child. Be sure to dazzle your readers! The text and captions of your photos are also important. Tell a personal anecdote, and note the date or place the picture was taken.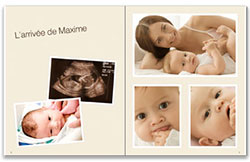 Pay attention to detail
Jean Coutu's printing services make it simple. Choose from different themes, colour backgrounds or patterns! You can also pick your own layout and have fun with a variety of colours and fonts. Choose your cover photo carefully: a picture is worth a thousand words, so it should illustrate your theme perfectly.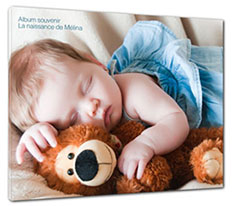 Scrapbooking
Cut, paste, superimpose! Scrapbooking is a great way to create highly original photo albums, as you can use elements from your photos to illustrate the background. Whether it's a seaside landscape, or the lace of your wedding gown, it's important that the background not detract from the photos on the page. Insert objects (glued grains of sand, shirt buttons, a piece of fabric) to make this more than just a book: make it a collection of precious souvenirs.