You try to prepare for every eventuality before leaving on vacation. With your pharmacist's help, you can prevent or resolve certain travel health issues.
Health: a valuable asset during travel
For many, there is nothing more exciting than foreign travel. The prospect of breathtaking landscapes and unforgettable moments makes us happy while we tend to our preparations and make a list of things to remember.
Certain illnesses are typically known to strike during travel or once you return home. These illnesses are sometimes caused by a germ-related infection, such as a virus, a parasite or bacteria. They can also result from an unusual activity practised during a trip. The most memorable moments of a trip should never involve medical problems!
Fortunately, many of the "classic" illnesses experienced by travellers can be prevented thanks to a few precautionary measures. Your pharmacist can play a pivotal role in maintaining your health during travel.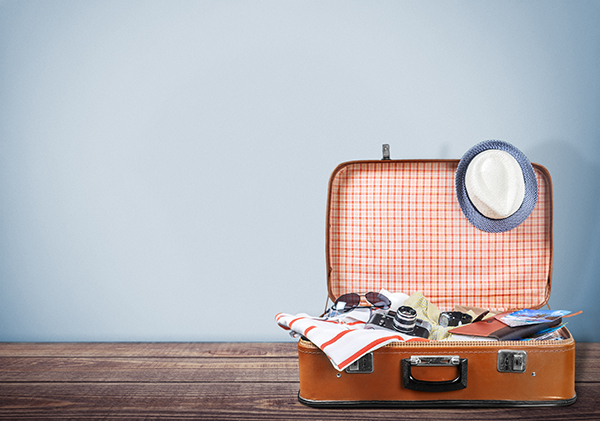 Travellers' diarrhea
In exotic destinations, most gastrointestinal infections are contracted by ingesting contaminated water or food, or by contact with contaminated people or objects. Although travellers' diarrhea (or turista) is not life threatening, it can spoil a vacation. Most often, it results from a bacterial infection. It sometimes requires the use of an antibiotic treatment and, more rarely, hospitalization.
The risk of getting travellers' diarrhea varies depending on the destination. By choosing food carefully, a traveller can limit the risk of severe diarrhea. Basic hand hygiene significantly lowers the probability of being infected—adequate handwashing with soap and water or the use of an alcohol-based hand sanitizer are beneficial. Additionally, there is an oral vaccine on the market that can be taken before you leave on a trip. Your pharmacist can inform you of its advantages and inconveniences.
Pharmacists can prescribe a treatment to take in case of travellers' diarrhea, as well as complementary products (e.g. oral rehydration solution). To do this, they must ask you questions during a personal consultation. They will check if you meet certain criteria and determine which treatment is most suitable.
Malaria
In some parts of the world, insects carry diseases that can be transmitted to humans. This is the case with malaria, a potentially serious infection transmitted by a type of mosquito that bites at night.
When visiting a high-risk destination, it is important to take certain preventive measures. Sleeping under a mosquito net and using insect repellent can help protect you against potential insect bites.
Malaria is a preventable disease that can be avoided by taking a preventive drug treatment. Treatment must begin up to one week prior to departure and last up to four weeks after return. It is important to follow the dosage instructions carefully to ensure optimal protection.
Pharmacists can prescribe this type of treatment before you leave on a trip, if needed. Prior to your departure, they will ask you a number of questions during a consultation. They will check if you meet certain criteria and determine whether it is appropriate to prescribe this type of treatment based on your situation and the destination you are visiting.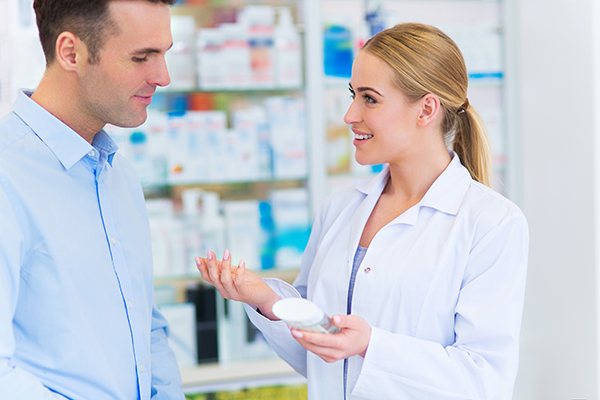 Acute mountain sickness
Hiking at high altitudes is a challenge that many people seek. However, it is important for people venturing into the mountains to be aware that they must allow their bodies to adjust to altitude changes during the climb to avoid the discomfort of a health problem called acute mountain sickness.
This is a temporary condition that results from inadequate acclimation to the lack of oxygen when at high altitude. The higher the altitude, the lower the total barometric pressure and the partial pressure of oxygen. This lack of oxygen causes lowered physical performance, hyperventilation, and other symptoms (fatigue, weakness, vertigo, headaches, dizziness, etc.).
It's a good idea to learn more about preventive measures before you leave, and to learn to recognize the symptoms of acute mountain sickness, if they occur, so you can adjust and prevent them from worsening.
Pharmacists can prescribe a preventive treatment for acute mountain sickness, if needed. Prior to your departure, they will ask you a number of questions during a consultation. They will check if you meet certain criteria and determine if it is an appropriate treatment.
Vaccination
Getting vaccinated in preparation for a trip is key. The decision whether or not to be vaccinated can have very serious consequences. Vaccines protect us from various germs that can cause transient or irreversible damage to health. Some destinations carry a particularly high risk of infectious diseases such as hepatitis, yellow fever, and typhoid fever.
Since COVID-19 is still widely prevalent around the world, proper vaccination against the coronavirus is required. Before you leave, ask your pharmacist about the current vaccination schedule according to your age group and personal characteristics. You should also ask about the availability and use of screening tests.
The type of vaccines you should receive depends on several factors, including your vaccination history, age, health, lifestyle, destination, and travel conditions. Pharmacists are knowledgeable healthcare professionals who know a lot about vaccines. They can help you make informed decisions about which vaccines are recommended for a particular trip.
Additional information
Here are other examples of what pharmacists can do to help you prepare for a trip. They can:
Don't hesitate to consult your pharmacist for worry-free travel!