Sure, it's perfect in Asian dishes but guess what: it's also great in your hair! This super-versatile oil has a number of surprising benefits. Read on and discover them all.
Who benefits most from coconut oil?
Everyone! Pollution, hair dryers, colouring, flat irons, exposure to sun... There are a number of factors that harm our hair daily, wreaking havoc with its appearance. But, thanks to its protective and nourishing properties, coconut oil is ideal for giving your hair the boost it needs, whether it's dried out, damaged, frizzy, coloured or curly. Even greasy hair takes a shining to coconut oil! Used in proper amounts, it can even help regulate the production of sebum and reduce excess oil on your scalp. So, it's no surprise that this powerful ingredient is often found in many leading hair-care products, like shampoos, masks, serums, conditioners and specially targeted treatments.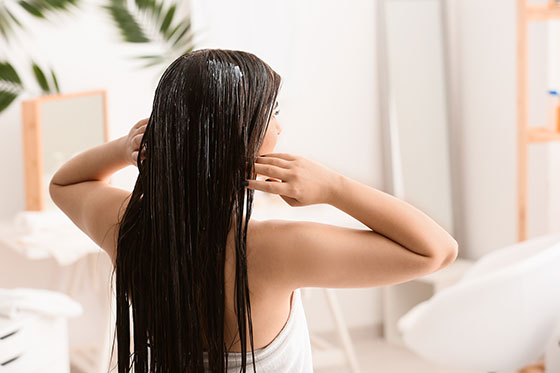 WHY IS COCONUT OIL SO POPULAR?
IT MOISTURIZES
Coconut oil contains lauric acid, a fatty acid with antimicrobial properties. It also happens to be highly compatible with the proteins found in the fibres of your hair. As a result, it penetrates easily and effectively, providing deep hydration (a net advantage for frizzy hair, which is naturally drier!). Plus, coconut oil retains water easily, so it helps your hair maintain flexibility and moisture, which in turn reduces the risk of breakage and damage.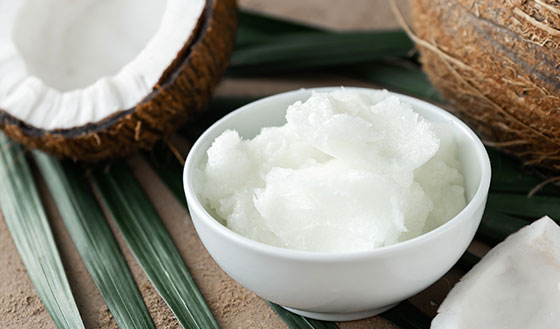 It protects
Because it's rich in saturated fatty acids, coconut oil is highly emollient, which means that it creates a protective shield around your hair. As a result, damage from external factors is reduced and proteins are locked in. What more could you ask for!
It repairs
Coconut penetrates hair easily, filling in the gaps in the hair fibres and increasing the adherence of the keratin scales that bind the fibres together. The result? Healthier, better-looking hair.
It provides vitality and radiance
Coconut oil is rich in iron and Vitamins E and F, combining fortifying, anti-oxidant and nourishing properties. So, it's an excellent ally for restoring your hair's natural strength, vitality and shine!
It adds definition to curls
It moisturizes, coats, restores ... coconut oil has everything you need to tame frizzy hair, which is often caused by dryness. What's more, it's great at restoring body and definition to your curls and waves—a must-have for greater curl control!
Caution! Coconut oil can have a drying effect on certain types of hair. To test its reaction on your hair, start your treatments gradually, about once a week. If everything goes well, you can use it more often as needed!
Bonus: it has a gentle, pleasant fragrance
The fresh, sweet scent of coconut oil will remind you of sunny holidays at the beach. If nothing else, adding coconut oil to your hair ritual will liven up your routine and give you an exotic sensory experience with every use!
Nos suggestions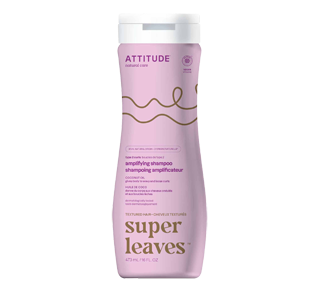 Attitude
Super Leaves Curl Amplifying Shampoo, 473 ml, Coconut Oil
If you are looking to give body to your wavy hair or loose curls, look no further! We've got just what you need: a curl amplifying shampoo enriched with coconut and infused with chamomile extracts that will hydrate and soften your hair while giving it shine and defining your curls! And rest assured: our products are all developed with you and the environment in mind. Our formulas are EWG verified, vegan and ecologo certified ... what could be better than that?