Want long-lasting makeup that will withstand a day in the great outdoors? It's easy! Simply add a few key products to your beauty kit and rethink your makeup routine! Here are some tips and our picks to stay beautiful all summer long.
When it's 30 degrees out and the sun is beating down on you, you not only need to change your makeup colours, but opt for products that are better suited to the weather. You don't want your foundation to smudge or mascara to run! Here are some suggestions for long-lasting makeup.
Start your beauty routine with face sunscreen – a must-have every day of the year. Summer calls for an oil-free formula.

We like:
Vichy, Biotherm and La Roche-Posay products.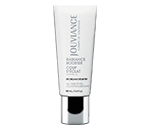 Replace your foundation with a BB cream, which is lighter. It enhances the beauty of your skin, covers up imperfections and protects against UV rays.

We like:
Jouviance BB Cream Radiance Booster with SPF 15, which evens out skin tone and hides imperfections.
Pressed powder is a must-have if you want to remove shine from your face.

We like:
Personnelle Cosmetics pressed powder – for a natural-looking and clear complexion – plus it feels light on your skin.

Avène High Protection Tinted Compact with SPF 50 – for those with sensitive, reactive skin. On top of having a high SPF, it evens out skin tone and gives you a radiance boost.

Lise Watier Havana Bronzing Powder – will give you a natural, sun-kissed glow. Apply it only where the sun usually hits: on the apples of your cheeks, forehead, nose and chin.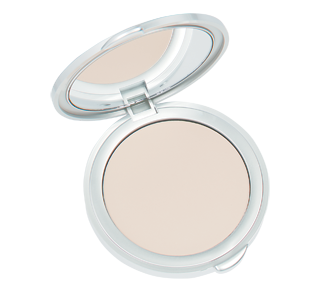 Personnelle Cosmetics
Pressed Powder, 8 g
With its mattifying effects, the Personnelle Cosmetics Pressed Powder will even out your skin and set your makeup.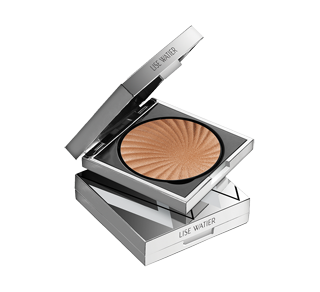 Watier
Havana Bronzing Powder, 10 g
The light golden hue of this talc- and paraben-free Bronzing Powder gives a beautiful sun-kissed glow to the face and décolleté, or simply accentuates a natural tan. It enhances the skin's radiance and provides an instant healthy glow, without the risks associated to sun exposure. This product has won the 2016 Elle Canada & Elle Québec Beauty Grand Prix for Best Prestige Bronzing Powder.
For your eyes, eyeshadow primer is essential to ensuring your makeup stays put. In the summer, you're better off using waterproof mascara and waterproof liquid eyeliner. Same goes for your shadow, which should ideally be a neutral shade.

We like:
When it comes to your lips, trade your red lipstick in for a moisturizing tinted lip balm.

We like:
Jouviance Le Stick Coloured Lip Balm – a moisturizing gloss with a rich blend of shea butter, apricot, mango and cocoa.
Lastly, use a makeup setting spray as a finishing touch.

We like:
Lise Watier Magnifix – a white tea makeup setting spray that prolongs the hold of your makeup and protects your skin.

Clarins Fix' Make-Up – a refreshing mist that brightens the complexion and mattifies the skin for hours.
Think of carrying facial blotting sheets in your bag to absorb excess oil and minimize shine as well as a moisturizing spray to refresh and hydrate your skin throughout the day.
We like: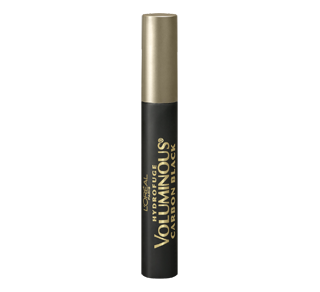 L'Oréal Paris
Voluminous Original Waterproof Mascara, 6.9 ml
The unique maximizing formula quickly thickens and builds lashes in a single application for a full and dramatic look. The volume maximizing brush thickens lashes evenly and smoothly, leaving them soft with virtually no flakes, smudges or clumps. Clump-resistant. Fragrance-free. All-day wear Ophthalmologist-tested and allergy-tested. Suitable for sensitive eyes and contact lens wearers.