New season, new trends!
Discover 6 lipsticks that will be all the rage this summer and will be sure to impress everyone!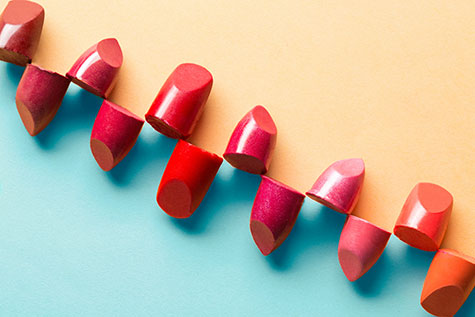 Rouge Intense Suprême lipstick, Jade shade, by Lise Watier
What is it? An innovative lipstick with a highly pigmented formula that delivers intense colour in a single swipe, along with an incredibly comfortable finish. As an added bonus, it's infused with the powerful antioxidant properties of concentrated Labrador Tea extract—an ingredient exclusive to Lise Watier Cosmetics. And thanks to its slim and elegant magnetic case, you can bring it wherever you go.
Who is it for? This vitamin-rich orange shade is the perfect match for your most colourful summer ensembles.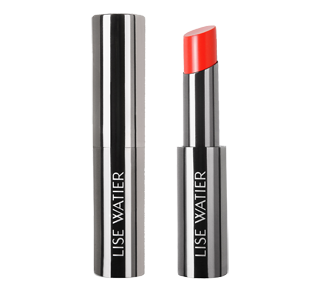 Watier
Rouge Intense Suprême, 3 g
An innovative lipstick encased in an elegant magnetic case. One swipe provides intense colour payoff and an incredibly comfortable sensation. It is infused with the antioxidant properties of Labrador Tea extract, a Lise Watier Cosmetics exclusive ingredient.
Rouge Distinction Lipstick, Populaire shade, by Personnelle Cosmetics
What is it? A true classic, this tube lipstick glides on easy with a rich, creamy texture that feels more like a balm than a ChapStick. You won't be able to resist its bright and breezy fuchsia colour.
Who is it for? A candy pink that complements complexions of all kinds and will instantly put a smile on your face. What more could you ask for?
Matte Shaker lipstick, Pink Power shade, by Lancôme
What is it? A highly pigmented liquid lipstick with the matte finish that's all the rage this summer. Its innovative formula delivers a texture that's twice as thin and intense as a classic lipstick. The icing on the cake? It's super-comfortable to wear thanks to its second-skin feel and won't dry out your lips. Simply shake the product to soak the applicator, then apply it gently. As if by magic, the finish will become matte within just a couple of minutes.
Who is it for? This highly concentrated dark pink shade is perfect for lips that love attention. A must-have this summer!
Infallible Lip Paints, Lilac Lust shade, by L'Oréal Paris
What is it? An ultra-stylish, long-wearing lacquer that delivers high-impact colour. Not only is Infallible Paints super-comfortable to wear, it's also water-repellent and smudge-resistant, making it the ideal choice when heading for the beach!
Who's it for? For those who like pastels, this shade offers plenty of intensity and personality.
Liquid SuedeTM cream lipstick, Amethyst shade, by NYX Cosmetics
What is it? A lipstick with a positively perfect matte finish. Its unique cream texture provides a bold, striking look with a velvety softness, and it's water-resistant too. Dive in!
Who's it for? This rich, luxe violet shade is perfect for those who love luscious lips.
Katy Kat Matte Lipstick by CoverGirl
What is it? A no-compromise all-in-one lipstick. Its pigments offer full coverage with just a single stroke, while its formula with Rosa fruit oil and vitamin E moisturizes lips thoroughly. Its secret lies in the blend of polymers that enhances the lipstick's skin adhesion for lasting wear. The result? Lips that stay hydrated and vibrantly coloured for hours!
Who's it for? Deep, dark reds are hot this summer. Here's your chance to try one on.