Remote cocktails, videoconference dinners ... Look great and see everyone perfectly during your virtual Holiday get-togethers. Here are two makeup styles created to go with your glasses.
LOOK 1: COTTAGE HOLIDAYS
Unify your complexion. Using a synthetic brush, apply a thin layer of foundation over your entire face, then dab on a little concealer under your eyes. Finally, apply some loose powder to all areas with makeup.
Pssst! The powder is essential for good makeup hold: it keeps products in place and prevents your glasses from sticking.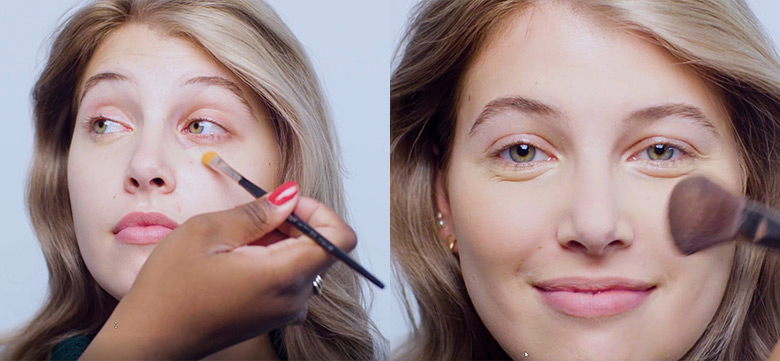 Enhance your features. Add definition to your eyebrows using a pencil that matches the colour of your brow: first brush upwards, then fill using small strokes in the direction of hair growth. Complete with a touch of rosy beige blush on your cheekbones.
Work the look. Apply a Champagne eye shadow to your upper eyelid, right up to the inner corner of your eye. Then add a taupe shade to the outer corner. Next, apply burgundy eyeliner to your upper lashes and to the lining of the lower eyelid. Gently blend the lines and repeat these steps with a black pencil. Finish with generous coat of mascara and you're done!
Colour your lips. What could be more festive than blazing red?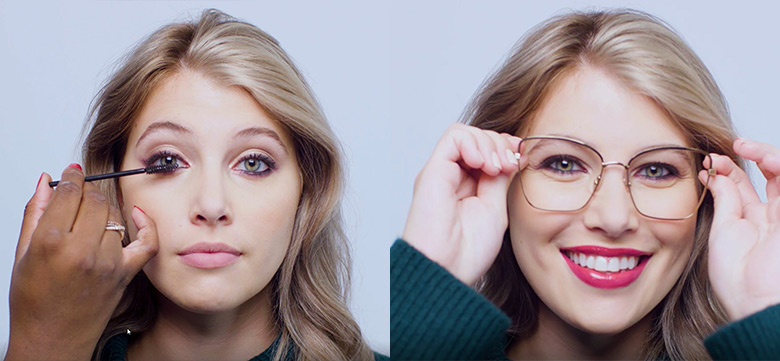 LOOK 2: VIRTUAL CELEBRATIONS
Give yourself a healthy glow. After applying moisturizing foundation, blend a thin layer of concealer under your eyes and on the high points of your face. It's perfect for a boost of radiance! Set your makeup with fixing powder, then add a finishing touch of blush to your cheekbones.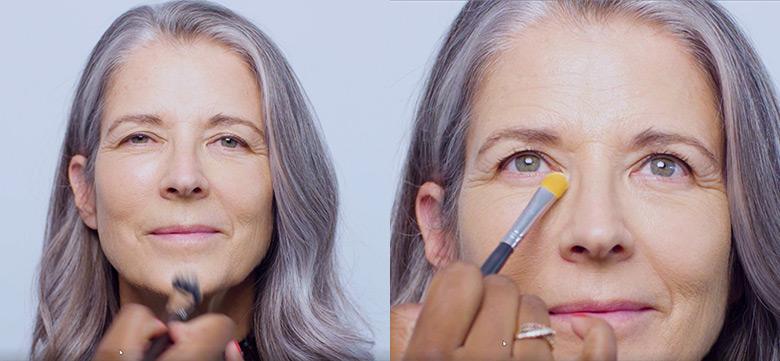 Focus on your eyes. Use an indigo pencil to trace a line along the base of your upper lashes. Then blend in a peachy bronze eye shadow to your entire upper eyelid making it flush with your lower lashes. Use the same pencil to draw a thin line onto your lower mucosa. Apply your favourite mascara and finish the look by blending the indigo pencil outwards.
Pucker up! Fill in your lips using a light pink crayon (guaranteed hold!) and finish with a lacquer of the same shade.
Now just put on your glasses and… lights, camera, action!