Colours, glitter, graphics: which nail polish should you pick to feel at your best this Holiday season? A spotlight on current manicure trends.
Make it shine!
The trend: Feel like shining your way into the New Year? Two glitter nail polish layers should do the trick and will make your nails sparkle like precious jewels.

Good to know: Golden or copper hues can match any style and complexion.
Silver Hands
The trend: Silver is this year's knockout:whether it shines like a lunar ray or it draws on anthracite, it brings a futuristic touch to all outfits.

Good to know: Metallic nail polish can stain nails, especially if it is dark. We guard against incidents by applying a base coat before our manicure. We also don't hesitate to top off our nail polish with a high-gloss finishing coat. Dazzlement guaranteed!
Minimalist Lines
The trend: Graphic lines are everywhere. Not only do they adorn the eyes: they extend to the fingertips.Decorated with thin iridescent lines, or divided into matt and metallic blocks, nails are draped in an industrial chic.
Good to know: To master this look, we must also master the straight lines. Our best ally? Painter's tape!
Red Alert
The Trend: Like a nice pair of high heels, red is a timeless classic. Use it on your nails to steel the spotlight during your celebrations.

Good to know: Whether glossy or matte, the top coat is essential to amplify our fiery red.
Chromatic Classic
The trend: Dress or jewellery stealing the show?In order not to overload, opt for a monochromatic manicure in taupe or rosy beige tones, like those of Dior or Suno.
Good to know: On the contrary, if our outfit comes off as too tame, why not add a punch of a neon nail polish? Yellow, bright pink, turquoise...all variations are allowed!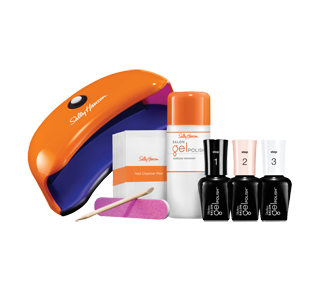 Sally Hansen
Salon Pro Gel Starter Kit Shell We Dance?
Easy 2 step gel manicure in a strip with no dry time that removes easily with acetone polish remover.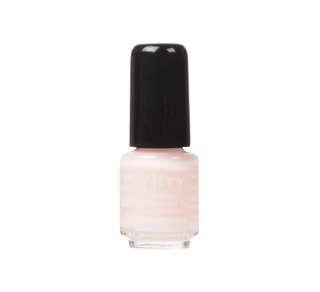 Vitry
Nail Polish, 4 ml
At last, a varnish that allows your nails to breathe! Pure and vibrant colours; extreme hold and shine.
Magic Crystal
The trend: Discreetly sprinkled or grouped in sparkling patterns, Swarovski crystals and rhinestones are sure to create a glamorous look for your hands.

Good to know: Note to nail art novices: press-on nails, already perfectly adorned, are a good way to adopt the trend without smearing your fingers or spoiling your manicure.