Now that you've mastered cat-eye, and use it on a regular basis, it's time to try something a little wilder! Get inspired by the latest fall trends, and take the road less travelled for a look that's more unique.
For newbies
If you want to add a touch of personality to your daily liner, try this double line as seen at Topshop. How do you do it? Create a cat-eye at the upper and lower edges of your lashes.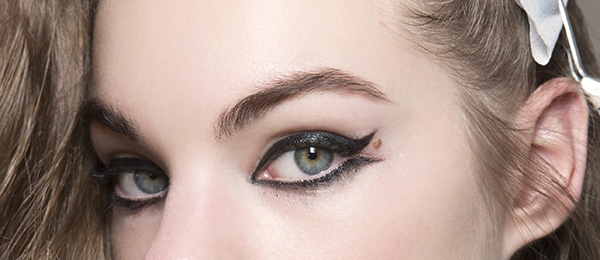 For trendsetters
For maximum effect, adapt this makeup style from Giamba by moving your line into the crease of the eye, giving you a mod look.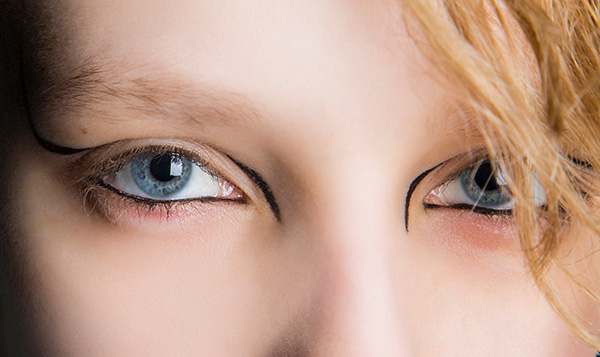 For bold fashionistas
For eyes that can't be missed! Go for broke with exaggerated eyeliner that breaks all the rules. Known for their daring looks, Kenzo proposes an XXL cat-eye with a tip at eye level. For a (slightly) more toned-down version, finish the outside tip at the edge of your eyebrows.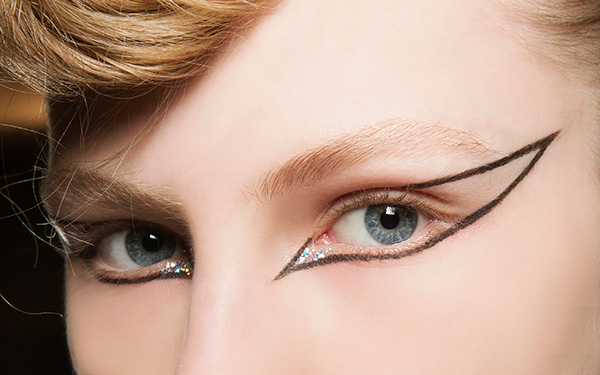 The right tool
Whether you're creating a traditional cat-eye or going for something more daring, you want an eyeliner that is easy to use. Which new product has caught our eye? Lancôme's Grandiôse flexible eyeliner, a long-lasting matte liner that allows you to get a perfect angle at your lash line.