Compact bronzer or cream bronzer, glittery or matte, natural or intense... Discover our complete selection of top products. Then, simply choose the one that's right for your face and your budget.
Rimmel London natural water repellent
Add a ray of sunshine to your face quickly and easily. In addition to being waterproof, this bronzer will leave your skin feeling silky smooth.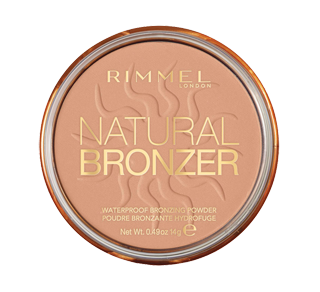 Rimmel London
Natural Bronzer Waterproof Bronzing Powder, 14 g
That perfect sun-kissed tan is yours any time of the year with Rimmel Natural Bronzer Bronzing Powder. Give yourself a radiant new glow or perk up an existing tan. The powder is soft, silky and easy to apply. The look is luminous and natural.
Annabelle creamy effect powder
If you're looking for a smooth, creamy, all-day powder, this is it. Get a healthy glow quickly with Rimmel London's pleasing formula that goes on easily.
Maybelline New York sculpting cocoa butter
Offered in three shades, City Bronzer sculpting powder with cocoa butter gives your skin a natural-feeling finish.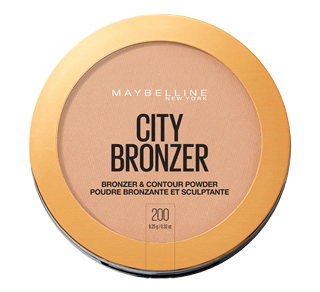 Maybelline New York
City Bronzer Bronzer & Contour Powder, 9.25 g
Introducing Maybelline's first bronzing and contouring powder, it's infused with whipped cocoa butter in three matte-finish shades.
Personnelle Cosmetics' compact powder
Personnelle Cosmetics' formula not only gives skin a matte, even look, but also sets makeup in a flash.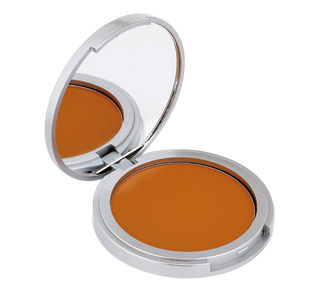 Personnelle Cosmetics
Pressed Powder, 8 g
With its mattifying effects, the Personnelle Cosmetics Pressed Powder will even out your skin and set your makeup.
Marcelle ultralight talc-free bronzer
Silky, with a natural-looking effect, this vitamin-E enriched formula contains hyaluronic acid. What more could you ask for!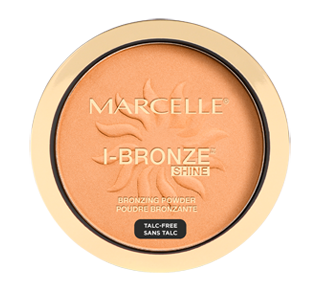 Marcelle
I-Bronze Bronzing Powder, 8 g
These Talc-Free bronzing powders enhance your skin's natural glow and give the appearance of a golden tan.
L'Oréal Paris Infallible waterproof
This bronzer offers a soft, matte tan or contouring effects that repel water, heat, sweat and humidity for 24 hours. It's high time you tried it.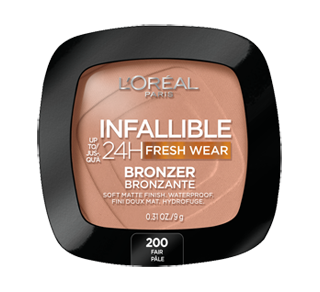 L'Oréal Paris
Infallible Up to 24H Fresh Wear Soft Matte Longwear Powder Waterproof, 9 g
Demand more from long wear with The TikTok Viral Longwear powder, now in a Bronzer. Instant bronzed, sun kissed dimension - whether you want to contour or simply add healthy-looking warmth. Gives buildable coverage with a soft, matte finish that feels breathable and weightless for up to 24hrs. Transfer proof, waterproof, heatproof, humidity proof and sweatproof. Available in 8 Soft Matte shades to match a variety of different skin tones. It is non-comedogenic with no oily feel and has been tested under dermatological control
Nagi Cosmetics super-fine sunshine
Give your skin just the right dose of sun with a super-fine formula that adapts to your skin tone to create the perfect sunny glow.
Lise Watier natural
Enjoy stunning, natural-looking skin from a non-drying formula that offers an ultra-soft finish to create the perfect bronzed tone without exposure to the sun.
Pupa Milano multi-effect powder
One powder with 4 beautiful effects: on top of acting as a light reflector, the various shades in this powder give you the right intensity for every moment.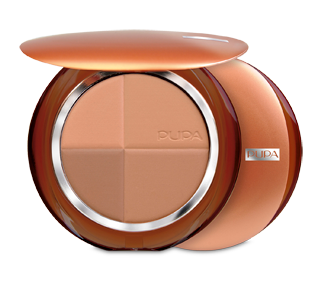 Pupa Milano
4Sun Bronzing Powder, 14 g
Multi-effect bronzing powder with light reflecting Soft Focus powders.
Estée Lauder natural summer
Say goodbye to a dull complexion and hello to a lasting summer glow with Estée Lauder's pressed powder bronzer.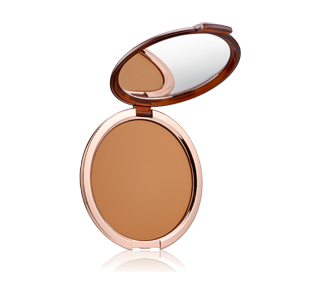 Estée Lauder
Bronze Goddess Powder Bronzer, 22 ml, Light
Silky and luxurious. Natural, shine-free colour.