Your guide to tightlining,
a makeup technique that will enhance your eyes.
Want to add intensity and definition to your eyes with the simple stroke of a pencil or mascara? Then tightlining is for you!
Want to add intensity and definition to your eyes with the simple stroke of a pencil or mascara? Then tightlining is for you!
What is it?
Tightlining is a new beauty trick that is incredibly popular on the internet. It's a technique that will make your eyes pop and make your eyelashes seem thicker. And it will only take a few moments.
In the same vein as contouring or strobing, makeup techniques that aim to redefine your facial features, tightlining allows you to enhance your eyes and modify their shape without making the results seem artificial. Whether you want to boost drooping eyes, make them appear wide open and bigger, make bulging eyes appear smaller, or alter the distance between your eyes, this incredibly versatile makeup technique is the way to go. Well-known by professional makeup artists, tightlining is a way to fill out your lashes using a single thin line of a sharp khol pencil or eyeliner at the root of the upper lash line. To complete the look, all you need to do is apply a bit of mascara at the base of the upper eyelashes and extend the tips for intense eyes that pop. Tightlining can be used on its own for discreet and natural-looking results or you can use the technique as a base for your eye makeup.
Directions for tightlining
There are two easy ways to reshape the eye through tightlining and get the most natural-looking results possible.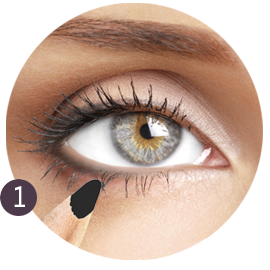 1
With a pencil (khol, creamy, contour, liquid liner, etc.):
draw a very thin line at the base of the upper lash line to fill the empty space between each root. Then use your finger or a cotton swab to blur the line and make it seem more natural.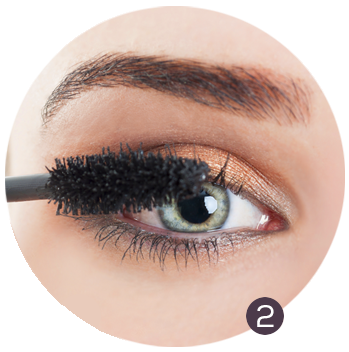 2
With mascara specifically designed for tightlining:
1. apply several layers of mascara while making sure the specially designed brush delicately glides over the upper lash line. This will subtly dye the skin and make your lashes look thicker. Ideal for women whose eyes water easily or who are running short on time!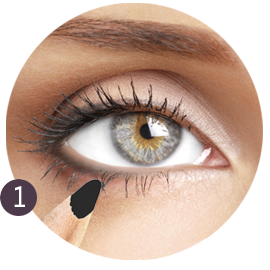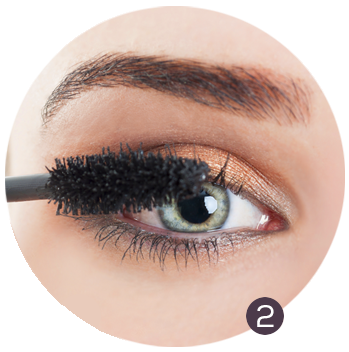 Psst!
For a look that's even more intense, one that's perfect for a night out on the town for instance, you can also trace a line of khol and apply mascara to the lower lash line.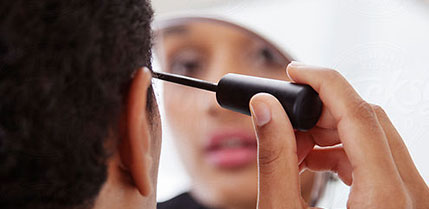 Good to know!
Easy to achieve, efficient and universally flattering (tightlining goes well with any eye shape or colour), this makeup technique is currently extremely popular on social media (Instagram, Pinterest, YouTube).