Makeup, hair products, skin care—fibres can now be found in our beauty products. Learn more about this trend!
Fibres have been used as raw materials in our clothing for centuries. Over time, we have modified, redesigned and improved them to find new uses. So, what types of fibres can you find in beauty products, and what do they do exactly?
Nylon fibre
Thanks to nylon, "volumizing" mascaras can keep their promise. In addition to its densifying properties, this fibre is also known for its toughness and ability to absorb sebum. That's why you can find it as a fixative in lipsticks and hairstyling products. With nylon, you get volume for days, with no oily film or drips!
Cotton fibre
Long underestimated, this fibre rich in omega-6 and vitamin E now joins nylon and silk as one of the cosmetics industry's favourite materials. Particularly valued for its moisturizing properties and filmogenic characteristics, cotton is a popular natural ingredient.
For the past few years, cotton fibre has also come to the rescue of people with thinning hair. A near-perfect replica of hair's texture, this fibre acts like a magnet: charged with negative static electricity, cotton sticks to hair, which has a naturally positive charge. This makes hair thicker and more voluminous, without requiring a transplant.
Silk fibre
Rich in natural proteins and amino acids, this noble, versatile material has been used in care products for centuries. Thanks to its nutritive, antioxidant and moisturizing properties, silk is often found in the formulas of hair and skincare products. It is also famous for absorbing UV rays, being waterproof and boosting radiance.
Green tea fibre
Arguably the world's best-kept beauty secret, green tea is increasingly used in cosmetics. Its many virtues make it an elixir that's at once stimulating, invigorating and soothing. Rich in polyphenols, it attacks the free radicals responsible for skin aging and helps fight signs of age. Thanks to its stimulating properties, it has become a beauty ally of lashes, helping them last longer, promoting growth, restoring shine and making them thicker.
Bamboo fibre
Used in medicine, construction, decorating, and now cosmetics, this gigantic plant is famous for its antibacterial, mattifying and sebum-regulating properties. Bamboo is used in mattifying cream formulas to help stop skin from shining. And thanks to its ability to retain water, it provides skin with deep, long-lasting hydration, making it a favourite ingredient for repairing dry skin.
Our suggestions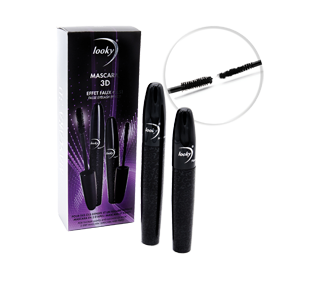 Looky
Eyes 3D Mascara, 7 ml
Looky Eyes 3D mascara is an innovative gel and fiber duo which creates a false eyelash effect. It provides extreme length and volume.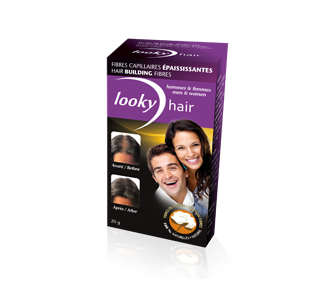 Looky
Hair Hair Building Fibres, 20 g
Perfect for men and women, the Looky Hair building fibres help uniformize sparse areas and add volume to fine hair rapidly. This product is totally unoticeable et gives a natural look. It stays all day long and until next shampoo.