Lighter fragrance, two-in-one skincare, express self-tanner, refreshing thermal water, UV protection... there are as many new products as there are skincare tips and routines to discover. So read on and have a great summer!
Put away your perfume and opt for a light fragrance instead. Here's a great fragrance: Biotherm's Eau Fraîche, a fruity floral with a dash of spice, it refreshes the body and relaxes the soul.
For a natural look, opt for second-skin products. Try Biotherm's Aquasource CC gel—it deeply nourishes the skin, in addition to correcting imperfections and giving your face a natural glow without weighing it down.
Get that sun-kissed glow by adding three drops of Clarins' Radiance-Plus Golden Glow Booster to your regular day cream. A new product that can be used 365 days a year!
It's important to change your mascara every three months, so now's a good time to do just that. Here's your chance to try L'Oréal's Miss Manga lash-volumizing mascara, great for perfecting Twiggy's iconic 1960s look.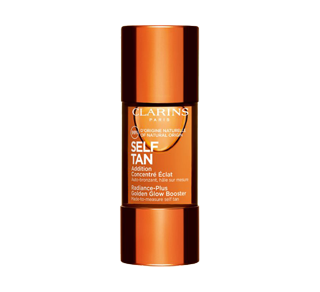 Clarins
Radiance Plus Golden Glow Booster Self Tan, 15 ml
The like-magic self-tanner to combine with your usual skin care products for a radiant glow all year round!
Revive your hair colour with L'Oréal's Preference Mousse Absolue, a ready-to-use formula that requires no mixing whatsoever! Plus it's reusable, so you can get a second application out of it, or use it for root touch-ups.
Get rid of cellulite with Elancyl's Cellu Slim Night. Massage it into your skin before bed for visible results in just 14 applications.
Must-haves
Protect your skin with the Anthelios line of products by La Roche-Posay. This complete line of water-resistant sunscreen products offers SPF 30, 45 or 60, in lotion, cream, spray or stick format. Also available is a hydrating after-sun gel, moisturizing self-tanner and mineral tinted ultra-fluid lotion with SPF 50. And don't forget your lips—they're sensitive and need protection too. Don't leave home without Vichy's Capital Soleil lip protection with SPF 30, and always apply before exposure to the sun.
For a burst of freshness and to help soften your skin, mist your body with thermal water. In addition to soothing sensitive skin, it's an excellent way to cool off during those hot summer days. Some top picks include, Avène, La Roche-Posay and Uriage. Different formats available.