The Quebec brand recently launched a line of beauty products offering immediate results, including Flash Lift Radiance Vials for the face and Lift Eye Patches. The only thing left to complete the collection is lip care. Well, good news!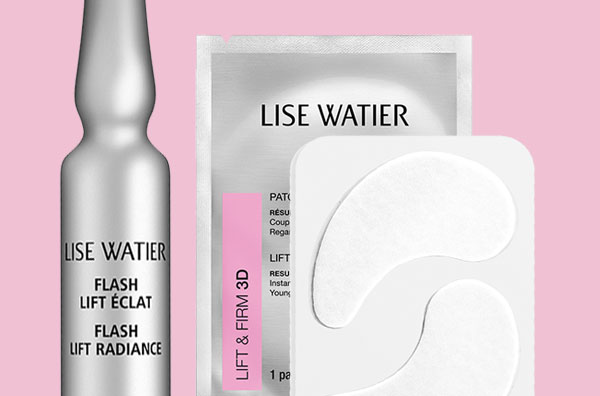 Presenting the new Flash Lip Enhancer Patches from Lise Watier.
What are they?
Gel patches enriched with a cocktail of ingredients specially formulated to make your lips beautiful. In short, it's a beauty treatment for your mouth!
What do they do?
In just a few minutes, they give you smoother, plumper lips.
How do I use them?
It's easy! Apply, wait, then remove! Important: remove all makeup from your lips before applying the patch and ensure it closely follows the contour of your lips once applied.