Even though there still might be a chill in the air, the time has finally come to get out your comfortable and stylish summer clothes. The final touch before donning your favourite short skirt? Getting silky, smooth legs. Here's how.
A close shave
Shaving their legs can be a headache for some women. Nicks and cuts, hair that grows back the next day, irritation, etc. But by choosing the right razor, you can get a close shave that lasts longer. When looking for a new razor, the most important factors are the number of blades it has and how flexible it is.
The latter might not seem important at first, but it can help you control the blades and safely shave difficult areas without having to contort yourself in the shower! You'll also want to pick a razor that's not too light, that way you'll avoid having to apply a lot of pressure when you shave. Your razor (disposable or not) ticks all the right boxes? You're on the right track to getting legs that will stay smooth longer!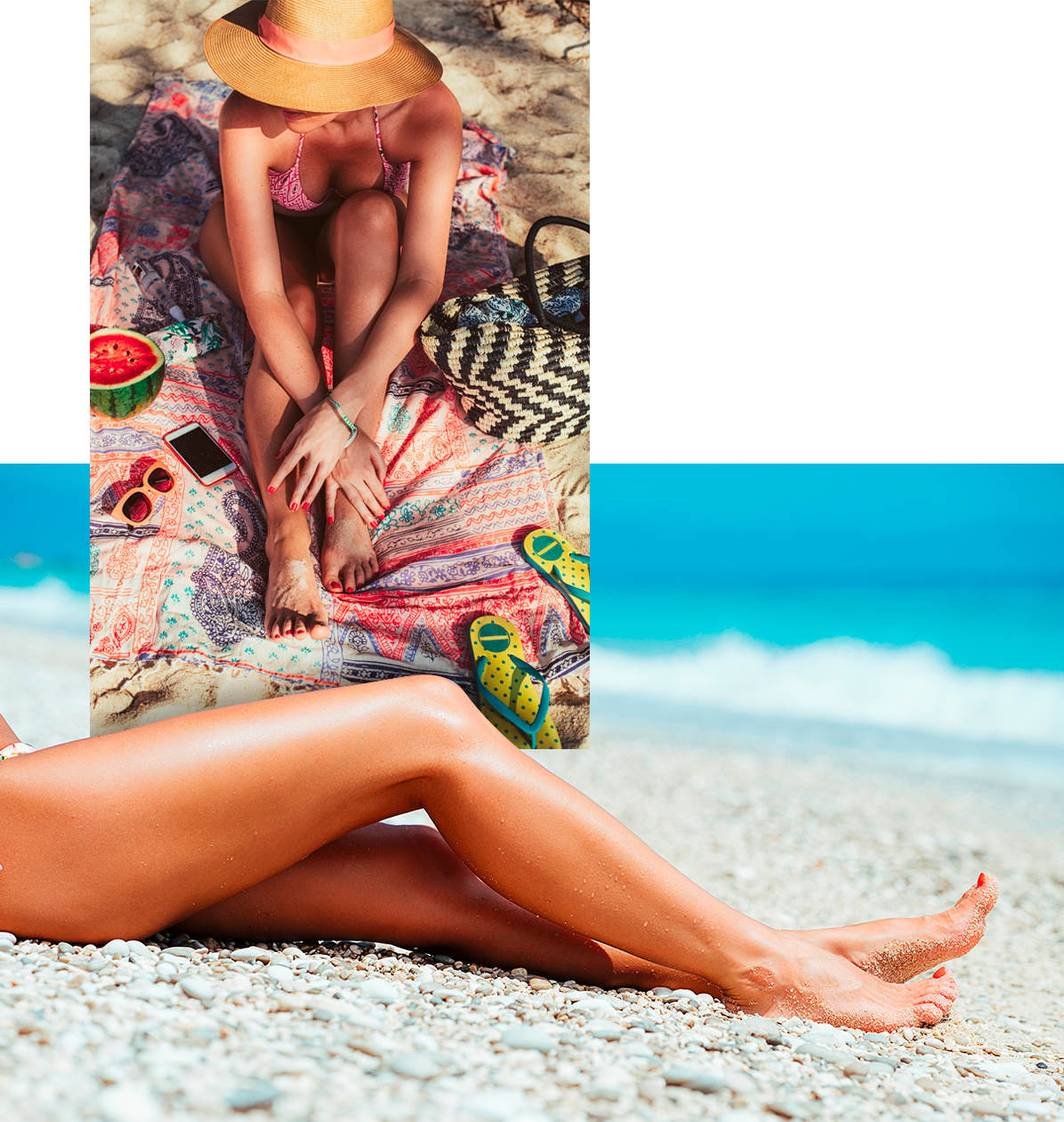 A natural tan and exfoliation
After months of being hidden in pants, your legs need a bit of help to get a tan that you'll want to show off the first sunny days of the season. To do so, get a gradual self-tanner that will give your legs a nice sun-kissed look. Afraid of getting streaks, spots or worse, orange limbs? Don't worry because new formulas provide a more gradual tan which lets you better control the final results.
Has it been a few days since application and your legs still look like they haven't seen the sun in months? Applying a bit more product should do the trick. The key to a nice artificial tan? Exfoliation. This step is important because it will get rid of dead cells that dull your skin. You'll also be able to get better results from your favourite self-tanner and greatly reduce the risk of getting ingrown hairs.
A summer glow
Now that your legs are smooth thanks to a close shave and your skin is tanned just the way you want them thanks to your favourite product, you need to restore the skin's flexibility by moisturizing.
No need to use thick body balms. You can opt for body oils that smooth your skin and make your tan last longer. They'll give your legs spectacular shine and brightness.
And the best part? Certain formulas even include glitter microbeads to make your legs sparkle each step you take.