Fatigue, dryness, pollution, changes in temperature… There are a number of factors that can give your complexion a lifeless appearance. Follow these easy steps to regain your natural radiance!
More radiant skin in four easy steps!
Cleanse
Frequency: every day, morning and night
Washing your face daily is THE best way to ensure maximum radiance. After a night of sleep, it helps eliminate sweat and sebum. In the evening before bed, it removes makeup and accumulated dirt that can clog pores. In short, it helps your skin breathe, ensuring that your skin cells have all the oxygen they need to regenerate fully. Remember to use a formula suited for your skin type, so it cleanses properly without causing dryness or irritation.
Moisturize
Frequency: every day, morning and night
This is another essential step! Well-hydrated skin is softer, fuller, better protected against aggression and… more radiant. So, it's important to moisturize properly every single day. When you get up, apply a moisturizer that will help your skin resist the daily assault (pollution, dust, UV rays, harsh weather, etc.); before going to bed, apply a formula that will help your skin regenerate itself. Remember to adapt your choice of moisturizer to the time of year: richer formulas work better in winter, where low temperatures tend to dry out your skin more quickly.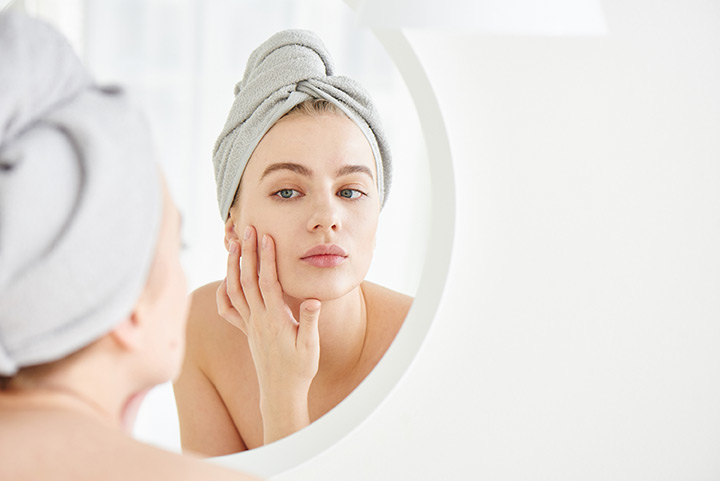 Exfoliate
Frequency: once or twice a week
Exfoliation removes the dead skin cells that build up on the surface of your skin and the impurities that clog pores. Think of it as a complement to cleansing that makes your skin more receptive to moisturizers. It's the perfect combination for boosting radiance! Remember to choose a gentle exfoliant that won't irritate your skin.
Detoxify
Frequency: once or twice a week
Using a detoxifying mask is the best way to complete your skincare routine and enjoy the maximum benefits. The active ingredients will help complete the purification of your skin and improve your complexion. Remember to use masks sparingly: too often and you'll irritate your skin!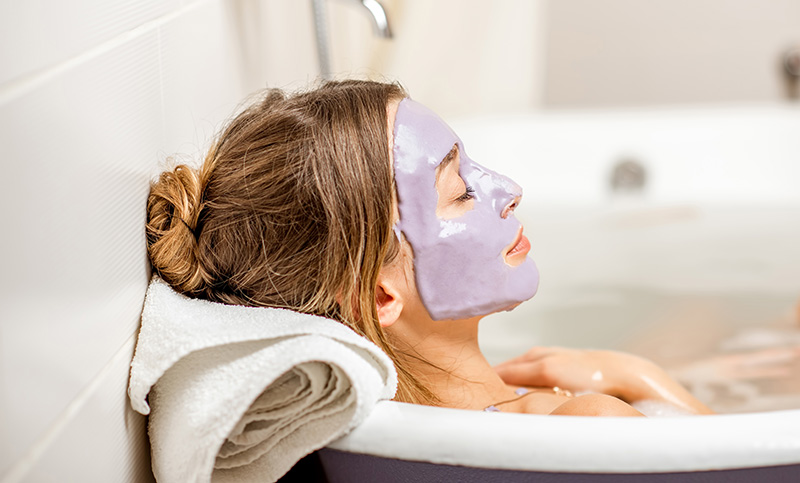 For a more intensive treatment, try integrating a special radiance serum into your beauty routine. Apply it to your clean skin before you use a moisturizer, morning or evening (or both!)—and repeat daily for a few weeks.
Key ingredients for maximum radiance:
Antioxidants protect your skin from free radicals that harm your skin cells, impeding their proper function.
Check the product labels for Vitamins C and E, polyphenols (found in grape seeds) and fruit extracts like pomegranate.
Active toning ingredients add firmness and suppleness to your skin, in addition to accentuating the freshness of your complexion.
Check the product labels for floral extracts (witch hazel, rose, lavender, etc.) and plant extracts (rosemary, mint, etc.).
Emollients nourish your skin and help balance out the production of natural oils.
Check the product labels for shea butter, argan oil, hemp, sweet almond or macadamia, etc.