Has your complexion seen better days? Follow these steps morning and night to help your skin rediscover the youthful radiance it needs!
The moment you get out of bed…
Start by splashing a little cold water on your face to rinse away the impurities that build up during the night and awaken your skin by jump-starting your circulation.
Finish the cleansing in the shower using a light scrub to remove the dead cells and prepare your skin for your other beauty treatments. To avoid abrasion, use a delicate tool like a konjac sponge wetted with a dab of purifying milk
Good to know: Used daily, the konjac will last about three months, or until it becomes brittle. If you only use it occasionally, you can keep it from drying out by storing it in the fridge!
At the end of the day…
To increase the effectiveness of your treatments, put a few drops of serum in the palm of your hand, then dab it all over your face. Choose a product with concentrated antioxidant and moisturizing ingredients, like vitamin C and hyaluronic acid: they're the perfect blend to boost your radiance!
Next, use a day cream with anti-pollution and anti-UV properties, preferably one that will nourish your skin while adding protection against harm.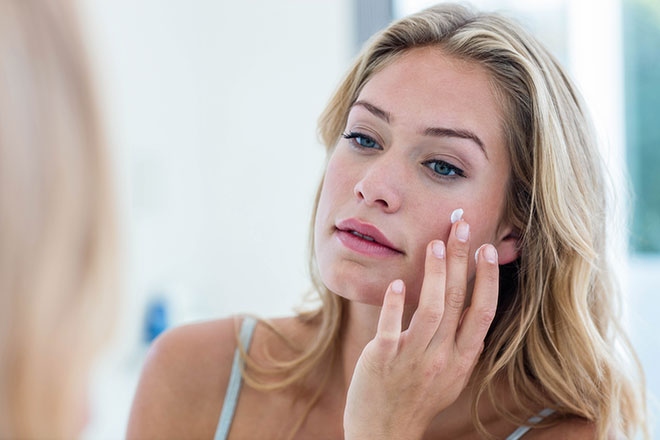 Our suggestions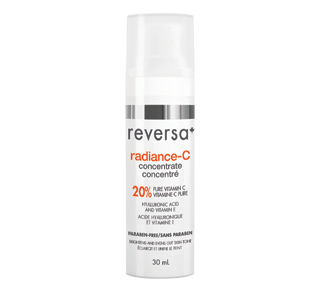 Reversa
Radiance-C Skin Perfector Concentrate, 30 ml
Skin perfector: A unique concentrate infused with 20% vitamin C!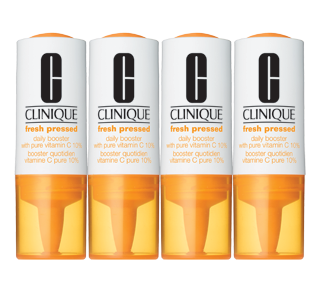 Clinique
Fresh Pressed Daily Booster with Pure Vitamin C, 4 x 10 ml
Just like your morning fresh-pressed juice or vitamin helps you stay healthy on the inside, this super-potent Booster was designed as a daily supplement to visibly rejuvenate skin from the outside - and a simple, seamless way to reinvigorate your de-aging routine without changing a thing.
During your lunch break…
Take 5 minutes to rest your face from the effort of concentration (relax those worry furrows on your brow!). To stimulate circulation and smooth out your features, why not try a light massage? Using your fingertips, massage both sides of your forehead, then massage backwards from your nose to your temples. End with small circular rubbing motions near the outer corners of your eyes. Relaxation and radiance are at your fingertips!
When you get home…
As soon as you can, relieve your skin from the day's stress by washing with a gentle cleanser and rinsing with a cotton swab and tonic. This will help open up your pores and stimulate oxygenation of your skin.
Advice: To prevent stretched-looking skin, remember to choose a tonic that's loaded with moisturizers and antioxidants, like aloe juice, green tea, vitamin B5, grape seed extract, etc.
Our suggestions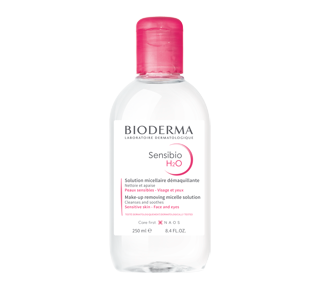 Bioderma
Sensibio H2O Micellar Water, 250 ml
A cleansing and make-up removing water that respects the fragility of sensitive skin.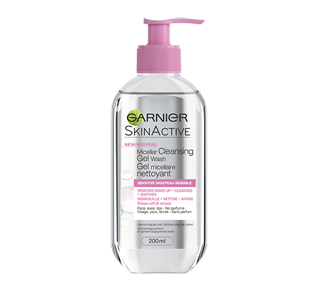 Garnier
SkinActive Micellar Cleansing Gel Wash, 200 ml, Sensitive Skin
Your favorite all-in-one cleanser now in a gel format! This product integrates micellar technology in a rinse-off gel wash for sensitive skin.
Before going to bed…
If you wear water-proof makeup, remember to remove it with a product created for that purpose so you get rid of all your makeup while protecting the more fragile areas, like the skin around your eyes.
Give yourself one or two sprays of thermal water. In addition to soothing your skin, the minerals found in this precious liquid will help your skin retain moisture to stay fully hydrated.
End your beauty routine by applying a multi-purpose night cream to your entire face (but avoid your eyelids and the area near the eyes to prevent potential swelling!). Formulated for use when your skin absorbs them best, these blends of beneficial ingredients will stimulate cell renewal, help your skin repair itself and prevent signs of aging.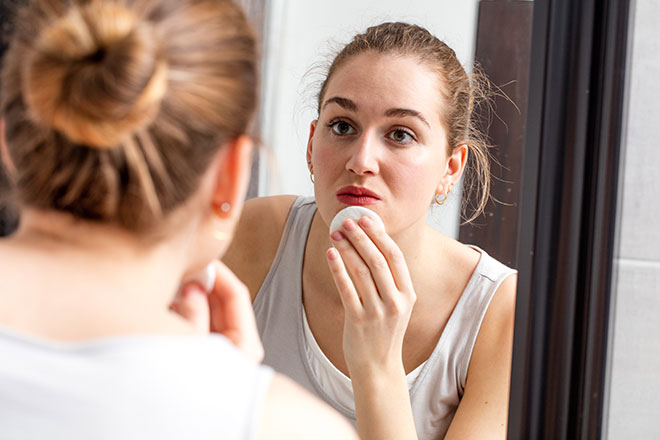 Our suggestions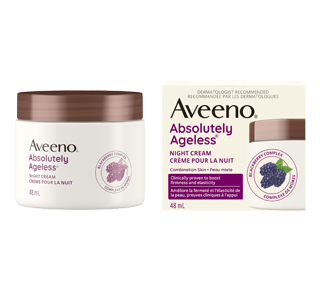 Aveeno
Active Naturals Absolutely Ageless Restorative Night Cream, 48 ml
Wake up to softer, smoother, younger-looking skin. Aveeno ®  Absolutely Ageless™ restorative night cream with Active Naturals ®  blackberry complex helps to improve elasticity and firmness to reveal younger-looking skin in just 1 week. Non-comedogenic.