Get ready to shine with this simple, super colourful makeup treatment, both festive and fresh.
Just follow the steps to achieve the look quickly and easily.
Your eyes
Apply a coral blush to both eyelids, then add a little iridescent pink to the creases, and some shimmery ochre to the centres.


Add a little metallic Champagne to the inner corners of your eyes, and use some warm brown to border the lower fringes of your lashes.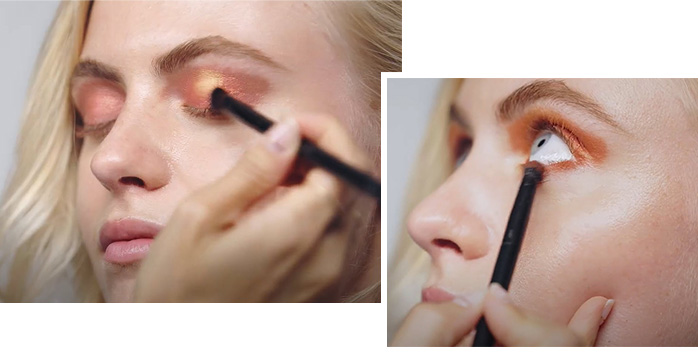 Pro tip
Moisten your brush with a spritz of finisher to intensify the colours and amplify the texture of your blush. The metallic effect will work wonders!
Your cheekbones
Use a soft pink eye shadow (that's right!) to lightly colour your cheekbones and give you an elegant look.

Your complexion
Apply a tinted serum over top of your blush to achieve a natural look and even out your complexion.


If needed, complete with a cream concealer applied in a triangular shape under your eyes and on your T-zone: your forehead, the bridge of your nose and your chin.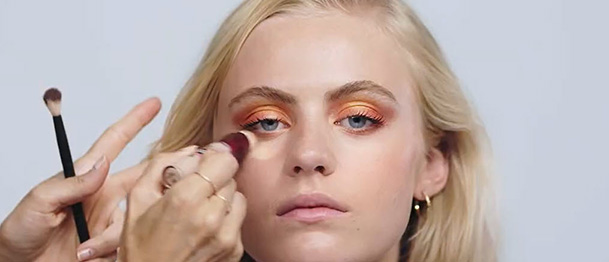 Your eyebrows
Define your eyebrows with a long-lasting gel (pick a shade as close to your natural colour as possible): this will "correct" their shape while accentuating them discreetly.

Your lips
Dab a silky, wine-coloured red onto the centre of your lips, then create a gradient by applying a nude shade to the outsides.