Even today, there are still a lot of common misconceptions about shaving. What's true, what's false? We'll tell you.
Shaving every day makes your beard grow faster
false
How thick your beard is and how quickly it grows only depends on hereditary factors. Your genes and hormones are responsible for how quickly your hair grows, not how frequently you shave. So where does this misconception come from? After you shave, you might get the impression that your hair grows in thicker and darker, but in reality the hair only appears thicker because it's cut near the root. If you let it grow, you'll see that your beard looks exactly as it did before you shaved.
Pressing harder provides a closer shave
false
If you press too hard on your razor, you might cut yourself or worse, tear off a piece of your skin. Maintain the razor flat on your skin and gently glide it over your epidermis. If a few hairs remain after your first stroke, glide the razor over the area again. Avoid stroking the same area over and over or you might irritate your skin. That's why it's important to have a high-quality razor and sharp blades.
Morning is the best time to shave
true
Why? At the end of the day your skin is more sensitive and the risks of nicking and irritating your skin are greater. The morning, after a good night's sleep, your face is rested and will be easier to shave. So reach for your razor first thing in the morning after a nice hot shower.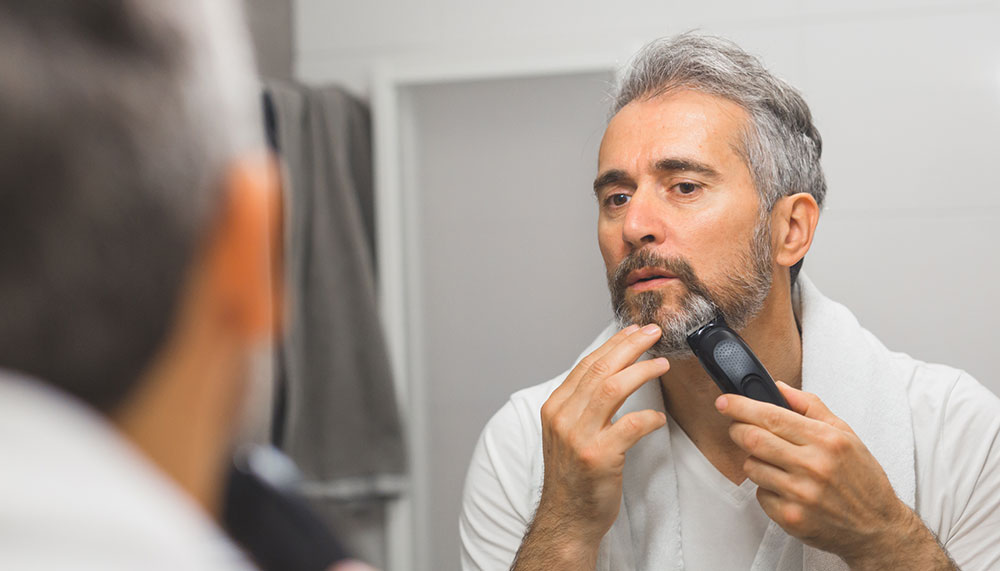 Shaving against the grain yields better results
false
If you shave against the grain, you might cut yourself or damage your skin, and you'll also increase the risks of ingrown hair. As a general rule, you should shave with the grain.
Water is good enough for a shave
false
Gentlemen, take note. WATER IS NOT A LUBRICANT. To help your razor gently glide over your skin you need to use shaving cream or gel. These products also help straighten the hair to make your shave easier. For increased comfort, get a razor with lubrication strips or one that's ergonomically designed to conform to the curves of your face.
Using hot water makes shaving easier
true
Hot water dilates your pores and softens the beard's hair. To make the experience more enjoyable and reduce the risk of nicks and cuts, take a shower or a bath before shaving or take a few minutes to apply a hot damp towel on the area you want to shave.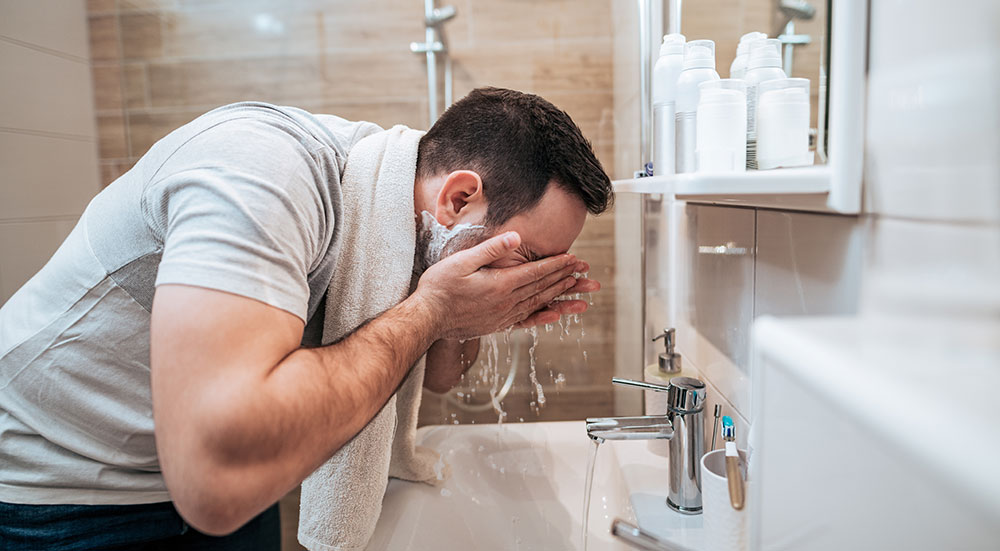 Exfoliating before shaving reduces the risks of pimples and ingrown hair
true
Those small white bumps – or ingrown hair – that appear on your skin the day after you shave are caused by obstructed pores that make the hair grow under the surface of the skin. To unclog your pores and get rid of dead cells before you shave, exfoliate your skin with a gentle scrub by massaging it with your fingers for one or two minutes.
A new blade increases the risks of cuts
false
On the contrary! Dull blades are in fact more likely to nick and cut your skin because you have to shave the same area over and over again to get rid of hair. A new blade will cut the hair on the first stroke.
When should you change your blades? When you have to press down hard on the razor to get the results you want or when you can't get rid of hair, even after a few strokes of the blade.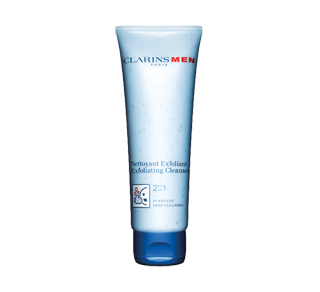 ClarinsMen
Exfoliating Cleanser, 125 ml
The 2-in-1 face care which cleanses and exfoliates, for perfectly healthy, clean skin. Prevents ingrown hairs and prepares skin for shaving.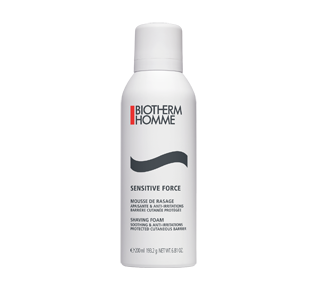 Biotherm Homme
Sensitive Force Shaving Foam Soothing & Anti-Irritations, 200 ml
Soothing & anti-irritations shaving foam for sensitive skin