What causes dark circles?
Dark circles under the eyes, darker than the rest of the skin on your face, are a sign of a lymphatic tissue disorder and indicate poor blood circulation in this region. The skin around the eyes is especially fine, so blood circulation is more visible. Dark circles are caused by fatigue, unhealthy lifestyle, smoking, alcohol or drug abuse and a diet rich in saturated fats. Sometimes nothing can be done: dark circles are hereditary. If your mother or father (or another family member) has under eye dark circles, you may experience the same problem.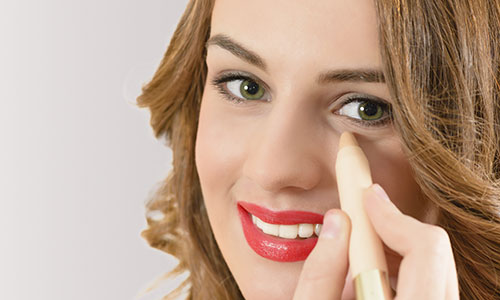 How can I get rid of dark circles?
To get rid of dark circles, start by adopting a better lifestyle. Sleep at least 8 hours a night, drink plenty of water, adopt a healthy diet low in saturated fats and exercise regularly. Also use firming eye contour care rich in tightening agents.
We like:
Jouviance Revitalizing Eye Serum – it provides an immediate tightening effect, reduces puffiness and diminishes the appearance of dark circles.
Clarins Super Restorative Total Eye Concentrate – its targeted anti-wrinkle formula instantly firms and decongests the entire eye zone.
Makeup is a great ally in the most difficult cases! It only covers up the problem, of course, but is still highly effective in achieving a fresh, rested look.
To cover up your dark circles, start with a liquid or concealer stick in a lighter tone than your skin. Dab the dark circle gently then apply a little foundation for a unified look.
We like:
Personnelle Dark Circle Mineral Concealer – its creamy formula glides on easily and offers nice coverage.
Next, brighten up your eyes by applying a touch of illuminator to the inner corner of the eye. If you don't have illuminator, use pearly white eye shadow.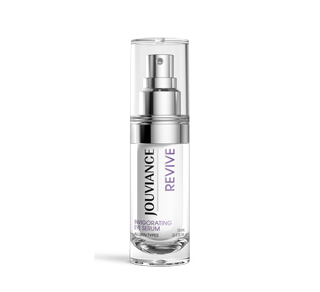 Jouviance
Revive Invigorating Eye Contour Serum, 15 ml
A multi-action serum to lift and firm delicate eye contours and diminish the look of tired eyes caused by fatigue and stress.
Declare war on bags!
Under eye bags is caused by water retention and the deposit of fatty materials under the lower eyelid. Like dark circles, bags can be hereditary and get worse with age, because they are associated with skin slackening. Here again, a healthier lifestyle combined with specific care can help relieve the problem.
We like:
Vichy Aqualia Thermal Eye Roll-on – a double action eye care that treats both under eye bags and dark circles.
Garnier Skin Renew Anti-puff Eye Roller – enriched with caffeine and pro-vitamin B5, it refreshes and hydrates the under eye.