Your hair's growing back but you don't have time for a colour treatment? No worries: there are lots of practical products that can help save the day in a snap. Let's take a look!
Give your roots the boot
Whether you need a speedy solution for a special occasion or a way to make your hair color last longer, what counts is choosing the right formula.
Your best friends for a quick fix: correctors. They're a snap to use and they slip easily into your purse for quick adjustments when you need them. Downside: they wash out with your first shampooing.
For a longer run, try permanent color retouching. It's longer lasting than correctors and it targets your roots more quickly and easily than a full colouring. Choose a colour as close as possible to your current shade but remember: because you're working with fresh roots, the shade will likely be lighter and more vibrant than the rest of your hair.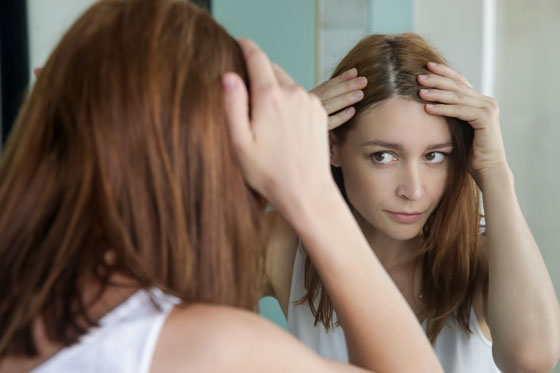 A question of method
In terms of application, there are a few tools available, particularly if you're using a temporary solution. Just choose the one that works best for you!
FOR CORRECTORS
Aerosol applicators cover your roots with a fine layer of powdered colour. Simply spray over the areas while holding the can a few inches from your head and you're good to go!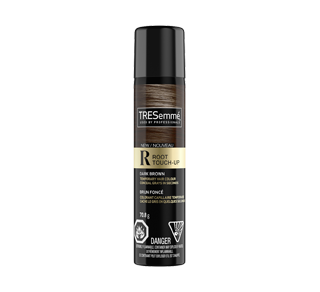 TRESemmé
Root Touch-Up Temporary Hair Colour, 70.8 g
The Tresemmé Root Touch-Up temporary hair colour instantly conceals unwanted roots and greys in one easy spray to keep hair colour looking fresh. This smudge-proof colour hair spray is free of ammonia, peroxide, and synthetic dyes, making it easy to cover large and small areas and to provide coverage that lasts until your next shampoo. Life happens and squeezing in a visit to the hair salon or finding time to colour your hair at home can be tough, but now you can rely on these easy-to-use temporary colour root concealers to quickly mask pesky greys and extend the time between colouring. The lightweight formula for light-brown hair dries in seconds without leaving a sticky residue behind, and at 70.8 g, this aerosol spray can is the perfect size to carry in your tote for touch-ups on-the-go! Choose the shade to match your hair colour, and make your roots and greys disappear. The Tresemmé Root Touch-Up collection comes in 3 shades: black, dark Brown, and light brown.
Stick applicators colour the surface, a little like chalk, while sponge applicators work by dabbing on the colour.
Powder formulas are applied by sponge to the areas of new hair growth between colourings to hide the new growth until your next shampoo.
FOR RETOUCHING
Most permanent colour root retouchers come with a comb-tip applicator. A little like mascara, this method helps you target specific areas so you can apply the colour more evenly.
A word to the wise: before you start your retouching, apply a little petroleum jelly to the top of your forehead, your temples and your ears so you don't stain your skin.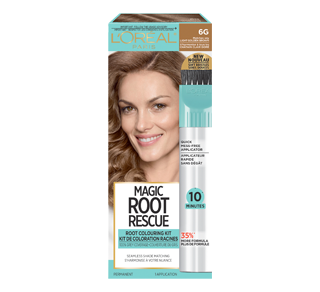 L'Oréal Paris
Magic Root Rescue Permanent Root Colouring Kit, 1 unit
100% of Greys Covered in Just 10 minutes with Our Quick & Easy Permanent Root Colouring Kit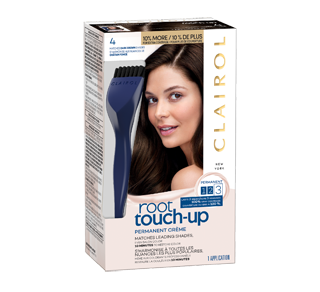 Clairol
Root Touch-Up Temporary Color Refreshing Spray, 1 unit
Need grey coverage on the go? This one-wash, water-resistant colour refreshing spray has you covered. For instant, natural-looking colour when you need it most.